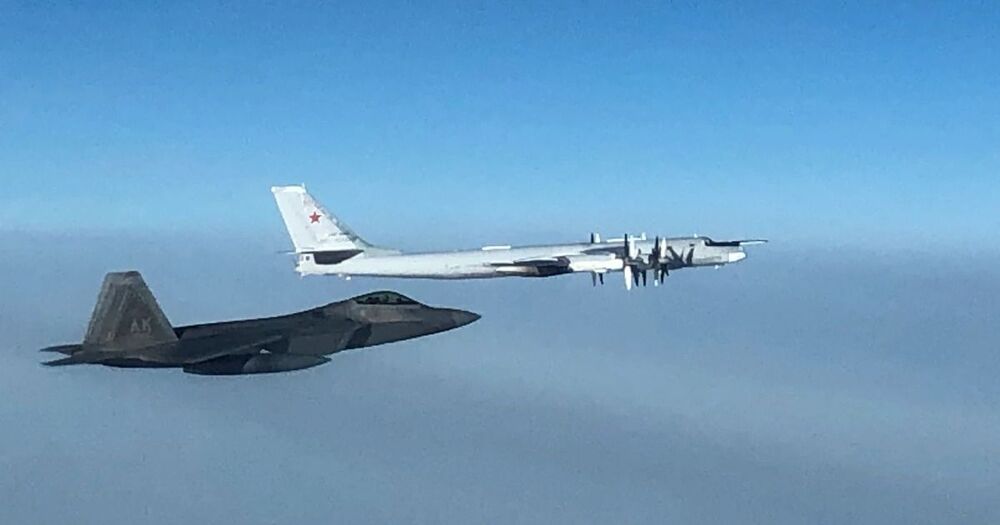 Intercepting record numbers of Russian aircraft off of North America's west coast has stretched Air Force units thin, a top service official in Alaska said Wednesday.
"We have certainly seen an increase in Russian activity. We intercepted over 60 aircraft last year. … We monitor more than that," Lt. Gen. David Krumm said from Joint Base Elmendorf-Richardson, Alaska, during an online forum hosted by the Air Force Association.
That's the most action the Alaska Air Defense Identification Zone — a region spanning 200 nautical miles that reaches past U.S. territory and into international airspace — has seen since the Soviet Union fell in 1991. In comparison, the Anchorage Daily News reported in 2015 that the ADIZ averaged about 10 incursions by Russian aircraft each year, like Tu-95 Bear bombers, anti-submarine aircraft, and intelligence-collection planes.