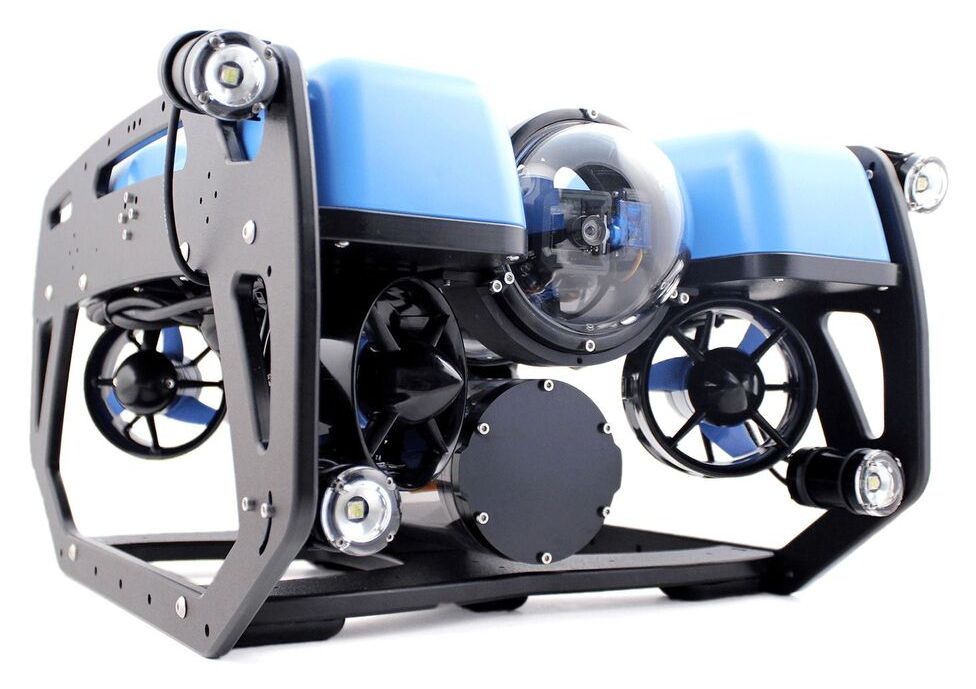 Blue Robotics, a leading developer of marine robotics systems and components, has partnered with Unmanned Systems Technology ("UST") to demonstrate their expertise in this field. The 'Silver' profile highlights how their underwater ROVs (remotely operated vehicles), thrusters and accessories enable a wide range of missions for commercial, research and exploration applications.
The BlueROV2 is a high-performance, highly configurable ROV designed for underwater inspections, research and ocean exploring. With open-source hardware and software, the platform features an unprecedented level of flexibility and expandability, allowing users to easily make improvements and upgrades to take on a huge variety of missions down to depths of 100m (330 feet).
The ROV incorporates six Blue Robotics T200 thrusters in a vectored configuration, delivering excellent thrust-to-weight ratio and providing the ability to move precisely in any direction. The system can be expanded to eight thrusters via a Heavy Configuration Retrofit Kit, and features adjustable gain levels for precision control at extremely low speeds as well as high power to overcome currents and carry heavy loads. The BlueROV2 is provided with a Fathom ROV tether, with available length options from 25m (82 ft) up to 300 m (984 ft).