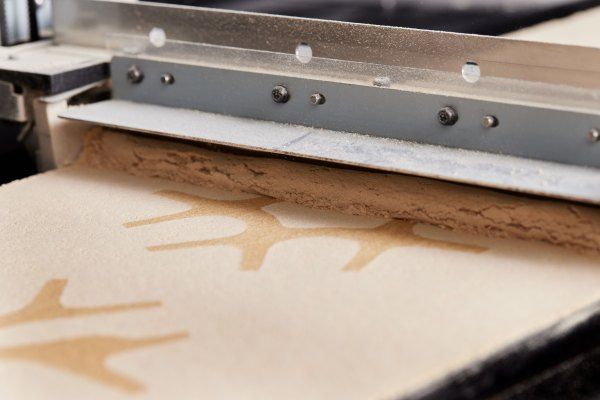 Desktop Metal today announced the launch of wood 3D printing tool, Forust. Founded in 2019, the company specializes in 3D printing for interior design. The company's "non-destructive" printing methods have managed to largely fly under the radar, with minimal press coverage until now — making them a pretty ideal acquisition candidate.
In fact, the gross assets acquisition actually occurred back in October 2020, according to a filing, which pegs it at a price at $2.5 million, including $2 million in cash considerations. Since then, it seems, the two have been working together ahead of an official launch.
In a press release issued today, Desktop Metal is positioning Forust as the name of the new manufacturing process now in the company's portfolio. The technology utilizes cellulose dust and lignin, byproducts from the wood and paper industries, respectively.