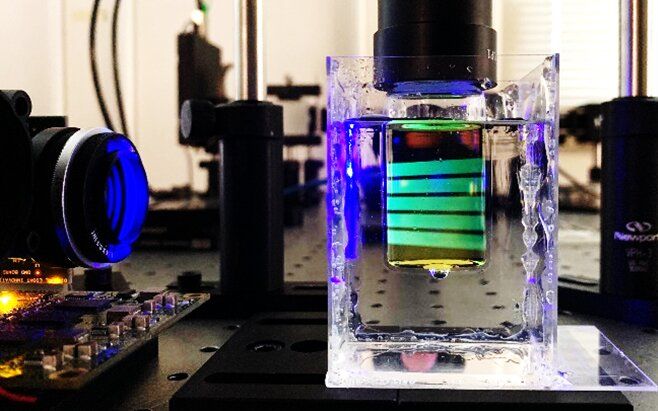 Tomographic 3D printing is a revolutionary technology that uses light to create three-dimensional objects. A projector beams light at a rotating vial containing photocurable resin, and within seconds the desired shape forms inside the vial. The light projections needed to solidify specific 3D regions of the polymer are calculated using tomographic imaging concepts.
The technology was first demonstrated by researchers at the University of California, Berkeley and Lawrence Livermore National Labs in 2019, and a Swiss group at École Polytechnique Fédérale de Lausanne (EPFL) in 2020. It is significantly faster than traditional 3D printing in layers, can print around existing objects, and does not require support structures.
Though incredible, the technology can get messy in the lab. The vial's round shape makes it refract rays like a lens. To counter this, experts use a rectangular index-matching bath that provides a flat surface for rays to pass through correctly. The vial of resin must be dipped in and out of the bath for each use—creating a slimy situation.