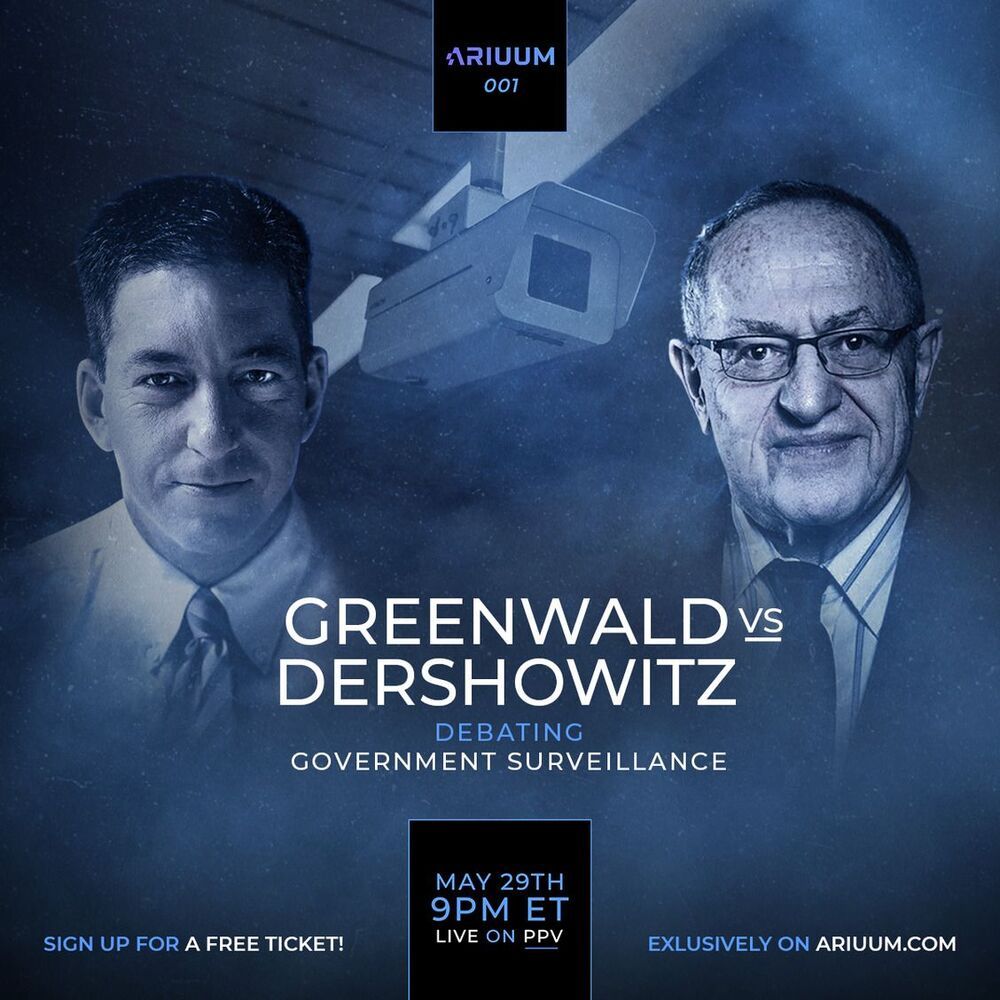 An Important Free Offer From Freedom Forum News to Attend an Online Event; Greenwald vs. Dershowitz Exploring Government Surveillance on May 29th, 2021at 9pm EST. Sign Up Now!
---
Join political heavyweights Glenn Greenwald and Alan Dershowitz as they go head to head to address this question for the ages in a live video debate exclusively for Freedom Forum News and Arium at 9pm ET on May 29th.
Freedom Forum News has partnered with Ariuum, the first free speech video debate platform where you can create your own channel to share your ideas and opinions live with other Ariuum Citizens, while voting for the topics that you believe in.
If you sign-up before midnight tonight you will receive access to watch the Greenwald-Dershowitz debate live and for free!