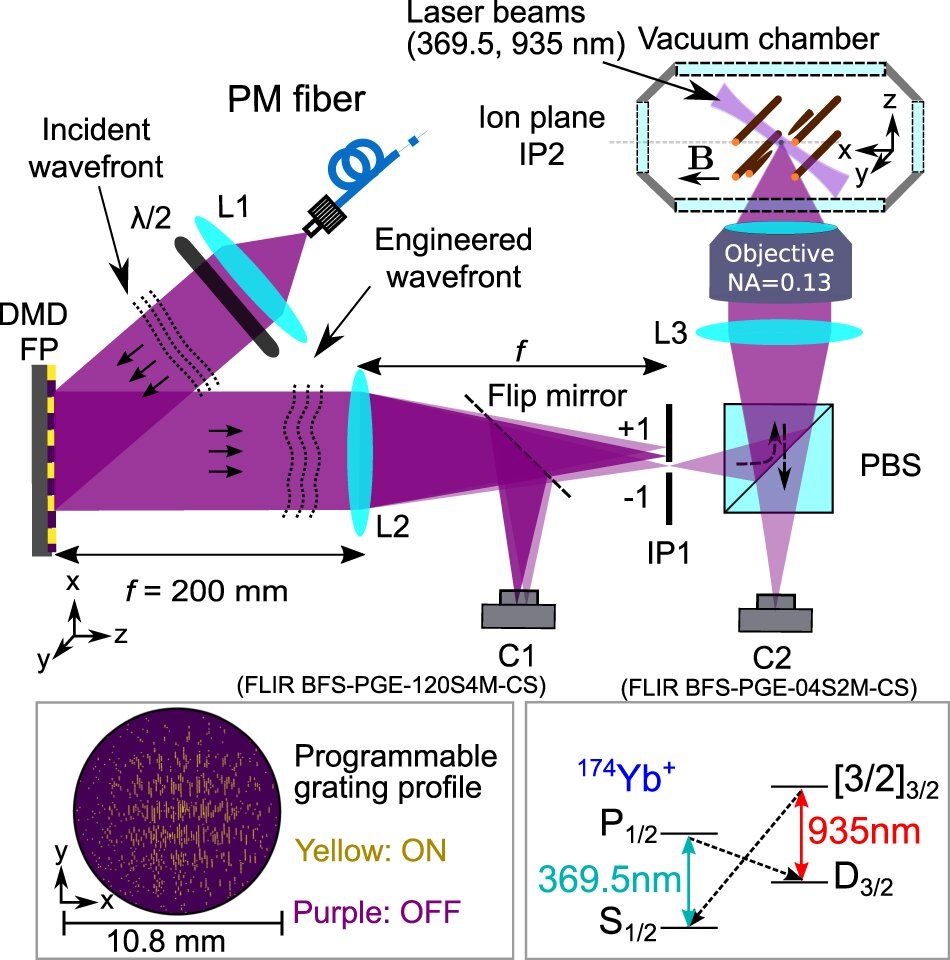 Researchers have discovered the most precise way to control individual ions using holographic optical engineering technology.
The new technology uses the first known holographic optical engineering device to control trapped ion qubits. This technology promises to help create more precise controls of qubits that will aid the development of quantum industry-specific hardware to further new quantum simulation experiments and potentially quantum error correction processes for trapped ion qubits.
"Our algorithm calculates the hologram's profile and removes any aberrations from the light, which lets us develop a highly precise technique for programming ions," says lead author Chung-You Shih, a Ph.D. student at the University of Waterloo's Institute for Quantum Computing (IQC).