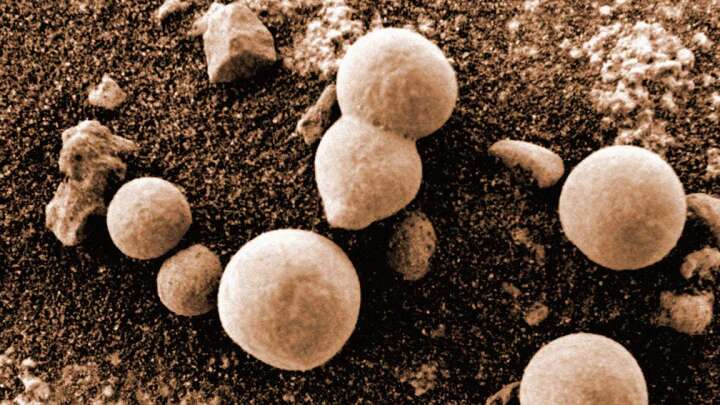 Maybe not lol.
---
If we ever found life on another planet it would probably be the biggest news of the millennium, and you'd expect the evidence to be published in a highly prestigious journal like Nature or Science. So, when a study claiming that mushrooms are growing on Mars appears in an obscure and largely discredited publication, you have to be more than a little skeptical.
Earlier this week, a preprint of a new study appeared online, bearing the eyebrow-raising title Fungi on Mars? Evidence of Growth and Behavior From Sequential Images. Unfortunately, the paper is due for publication in the journal Advances in Microbiology, which is part of the Scientific Research Publishing (SCIRP) portfolio. Given that SCIRP has a history of plagiarizing articles from other journals, it's pretty difficult to take any of its content seriously.
The study itself comprises an analysis of images taken by NASA's Opportunity and Curiosity rovers, which have been carrying out observations on the Red Planet, in addition to photographs taken by the Mars Reconnaissance Orbiter. Using red circles and arrows to highlight certain features, the study authors point out a series of structures that look a lot like rocks but also maybe a tiny bit like puffball mushrooms.