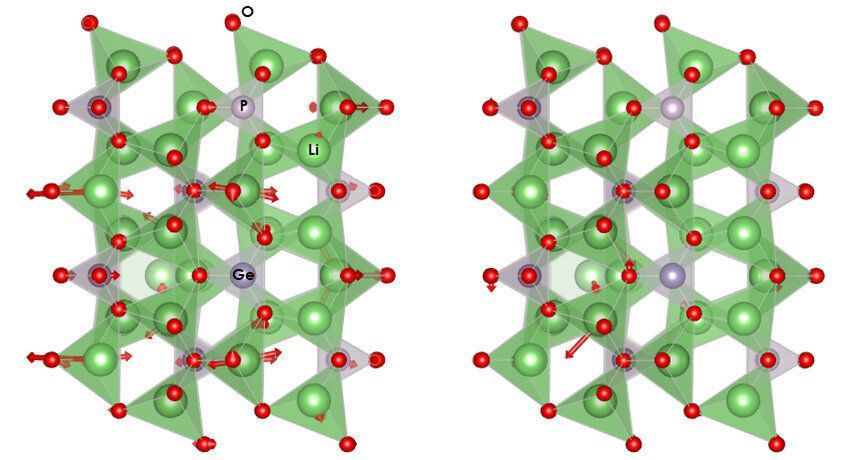 Batteries and fuel cells often rely on a process known as ion diffusion to function. In ion diffusion, ionized atoms move through solid materials, similar to the process of water being absorbed by rice when cooked. Just like cooking rice, ion diffusion is incredibly temperature-dependent and requires high temperatures to happen fast.
This temperature dependence can be limiting, as the materials used in some systems like fuel cells need to withstand high temperatures sometimes in excess of 1000 degrees Celsius. In a new study, a team of researchers at MIT and the University of Muenster in Germany showed a new effect, where ion diffusion is enhanced while the material remains cold, by only exciting a select number of vibrations known as phonons. This new approach—which the team refers to as "phonon catalysis"—could lead to an entirely new field of research. Their work was published in Cell Reports Physical Science.
In the study, the research team used a computational model to determine which vibrations actually caused ions to move during ion diffusion. Rather than increasing the temperature of the entire material, they increased the temperature of just those specific vibrations in a process they refer to as targeted phonon excitation.