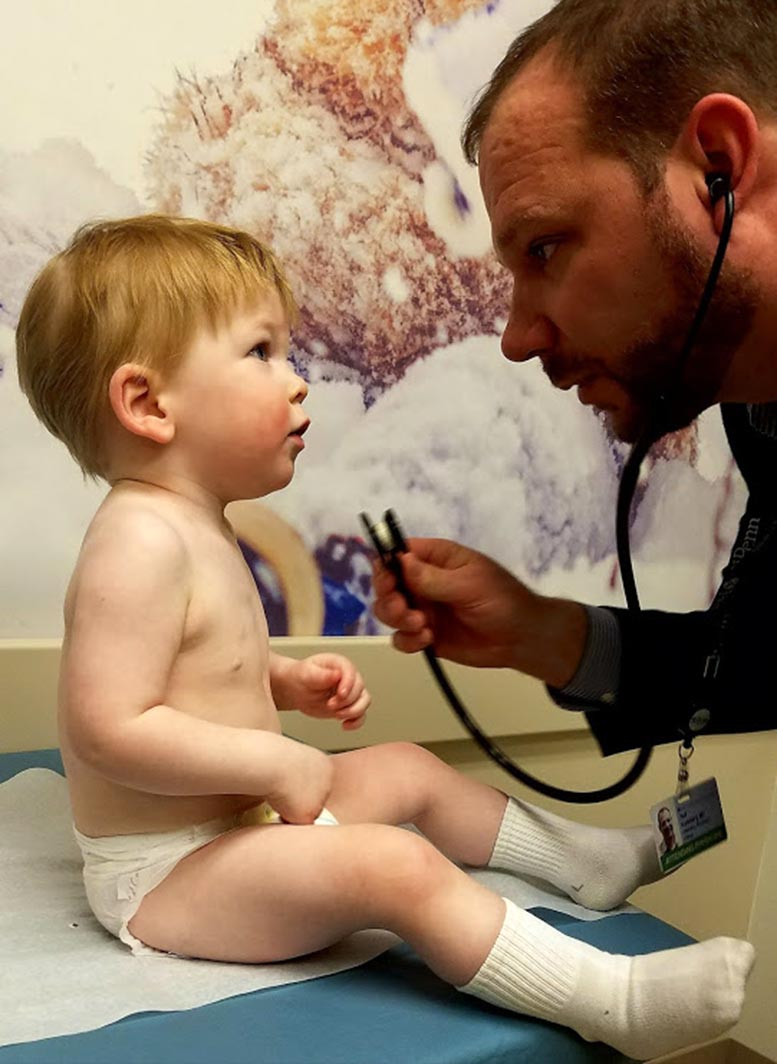 CHOP team treated patient with the condition, known as PU.MA, thanks to a bone marrow donation from the patient's older brother.
When Luke Terrio was about seven months old, his mother began to realize something was off. He had constant ear infections, developed red spots on his face, and was tired all the time. His development stagnated, and the antibiotics given to treat his frequent infections stopped working. His primary care doctor at Children's Hospital of Philadelphia (CHOP) ordered a series of blood tests and quickly realized something was wrong: Luke had no antibodies.
At first, the CHOP specialists treating Luke thought he might have X-linked agammaglobulinemia (XLA), a rare immunodeficiency syndrome seen in children. However, as the CHOP research team continued investigating Luke's case, they realized Luke's condition was unlike any disease described before.