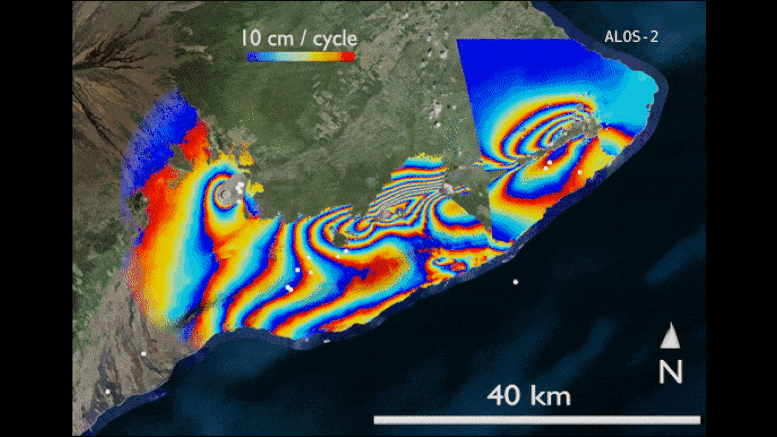 A lava flow from Hawaii's Kilauea Volcano enters the ocean near Isaac Hale Beach Park on August 5, 2018. The volcano's 2018 eruption was its largest in over 200 years. Credit: USGS
Scientists have figured out what triggers large-scale volcanic eruptions and what conditions likely lead to them.
Hawaii's Kilauea is one of the most active volcanoes in the world. Because of this and its relative ease of accessibility, it is also among the most heavily outfitted with monitoring equipment – instruments that measure and record everything from earthquakes and ground movement to lava volume and advancement.