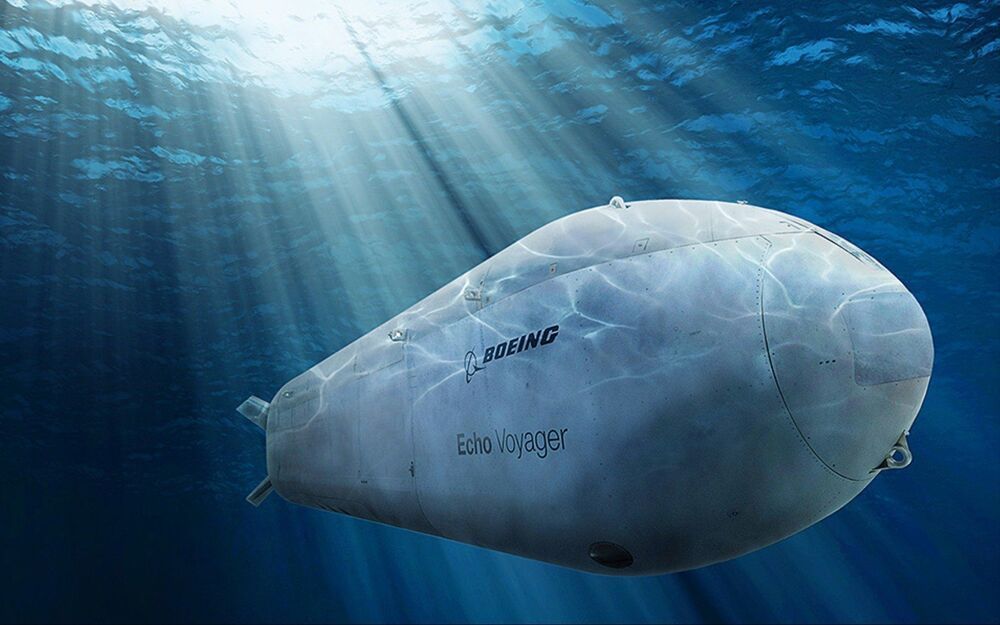 The 50-ton Voyager was developed by Boeing's PhantomWorks division, which is devoted to advanced new technologies, succeeding a series of smaller Echo Seeker and Echo Ranger UUVs. The 15.5-meter long Echo Voyager has a range of nearly 7500 miles. It has also deployed at sea up to three months in a test, and theoretically could last as long as six months.
Supposedly, Voyager also can dive as deep as 3350 meters—while few military submarines are (officially) certified for dives below 500 meters.
---
And it isn't the only robot submarine in the works.
Here's What You Need to Know: The U.S. Navy has an ambitious vision for future warfare.
At a military parade celebrating its 70th anniversary, the People's Republic of China unveiled, amongst many other exotic weapons, two HSU-001 submarines—the world's first large diameter autonomous submarines to enter military service.