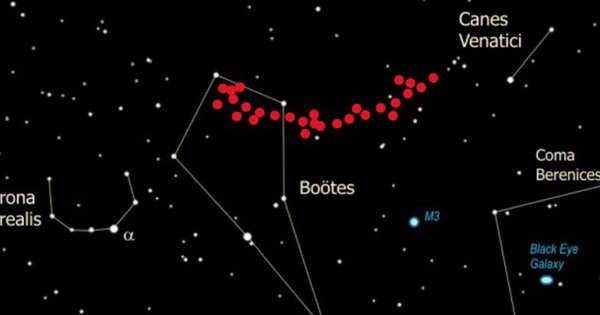 The Universe is a large place, and there are a lot of large things in it. Not just galaxies, but groupings of galaxies, and the cosmic web that connects them all together.
Scientists have just discovered what appears to be one of these groupings, and it could have serious implications for our understanding of the evolution of the Universe. It's an almost-symmetrical arc of galaxies at a distance of 9.2 billion light-years away, and, at 3.3 billion light-years across, it's one of the biggest structures ever identified.
Astronomers are calling it the Giant Arc, and, if confirmed, it joins a growing number of these giant structures. This number represents a dilly of a cosmological pickle.