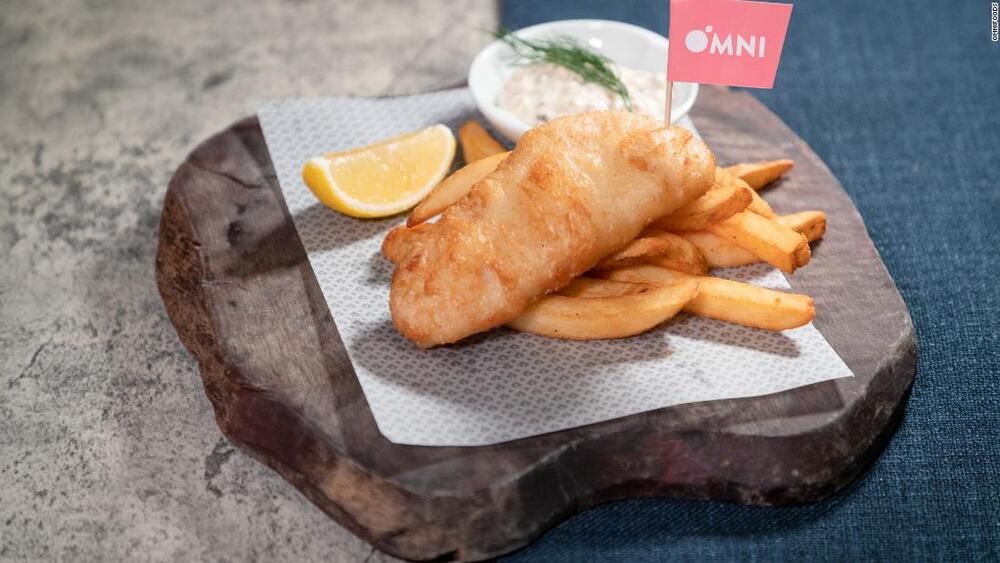 OmniFoods is far from the only player breaking into the space. Last year, Nestlé announced its entrance into the category, rolling out a vegan tuna product in Switzerland. Impossible has also previously announced it was working on an alternative fish product.
---
OmniFoods, the Hong Kong startup best known for its fake pork product "OmniPork," is jumping on what it sees as the next phenomenon: plant-based seafood.
In an announcement first shared with CNN Business, the company said Tuesday it is launching a new line of products that include alternatives to fish fillets, fish burgers and cuts of tuna.
"It is very much the major white space that has not been tapped," David Yeung, founder of Green Monday Group, OmniFoods' parent company, said in an interview, noting the announcement was timed to coincide with World Oceans Day. "Everyone has been obviously focused on beef, chicken, pork."