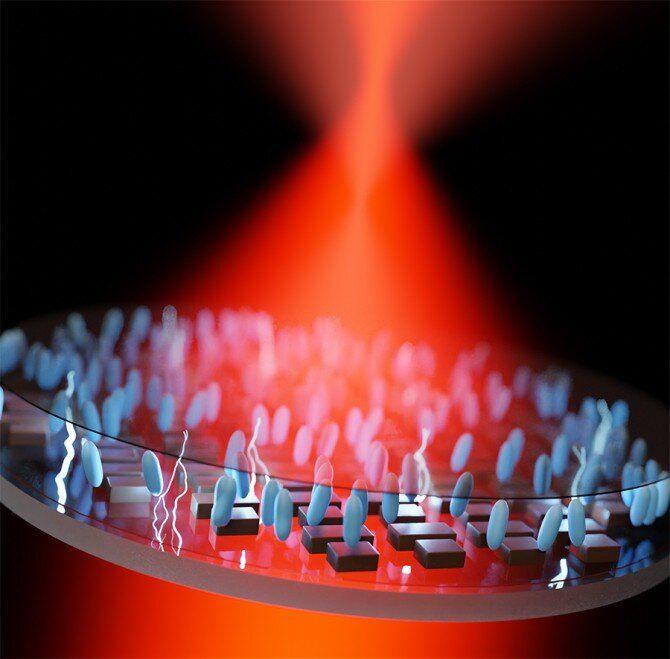 Researchers from Cornell University's School of Applied and Engineering Physics and Samsung's Advanced Institute of Technology have created a first-of-its-kind metalens—a metamaterial lens—that can be focused using voltage instead of mechanically moving its components.
The proof of concept opens the door to a range of compact varifocal lenses for possible use in many imaging applications such as satellites, telescopes and microscopes, which traditionally focus light using curved lenses that adjust using mechanical parts. In some applications, moving traditional glass or plastic lenses to vary the focal distance is simply not practical due to space, weight or size considerations.
Metalenses are flat arrays of nano-antennas or resonators, less than a micron thick, that act as focusing devices. But until now, once a metalens was fabricated, its focal length was hard to change, according to Melissa Bosch, doctoral student and first author of a paper detailing the research in the American Chemical Society's journal Nano Letters.