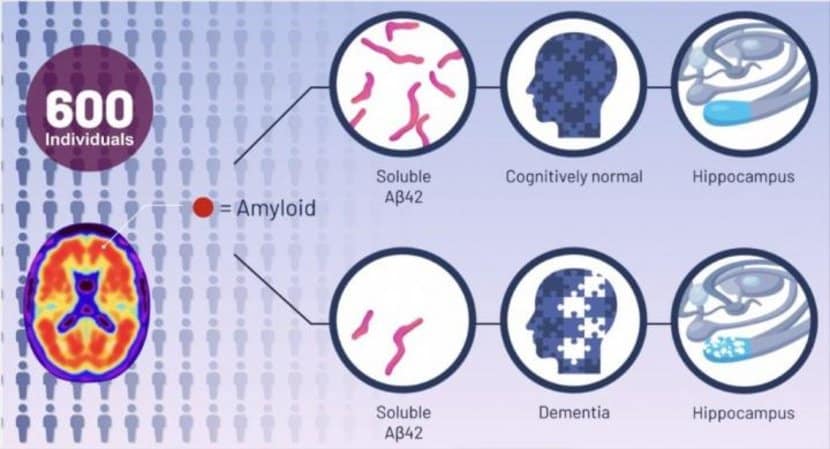 Summary: Study finds amyloid-beta plaques may not be the cause of memory loss associated with Alzheimer's disease, but instead a consequence of the disease. Regardless of the levels of amyloid plaques, researchers found individuals with high levels of amyloid peptide were cognitively normal. Higher levels of soluble amyloid beta peptide were also linked to people having a larger hippocampus.
Source: University of Cincinnati.
Experts estimate more than 6 million Americans are living with Alzheimer's dementia. But a recent study, led by the University of Cincinnati, sheds new light on the disease and a highly debated new drug therapy.