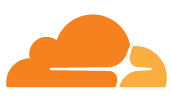 Quantum computing began in the early 1980s. It operates on principles of quantum physics rather than the limitations of circuits and electricity which is why it is capable of processing highly complex mathematical problems so efficiently. Quantum computing could one day achieve things that classical computing simply cannot. The evolution of quantum computers has been slow, but things are accelerating, thanks to the efforts of academic institutions such as Oxford, MIT, and the University of Waterloo, as well as companies like IBM, Microsoft, Google, and Honeywell.
IBM has held a leadership role in this innovation push and has named optimization as the most likely application for consumers and organizations alike.
Honeywell expects to release what it calls the "world's most powerful quantum computer" for applications like fraud detection, optimization for trading strategies, security, machine learning, and chemistry and materials science.