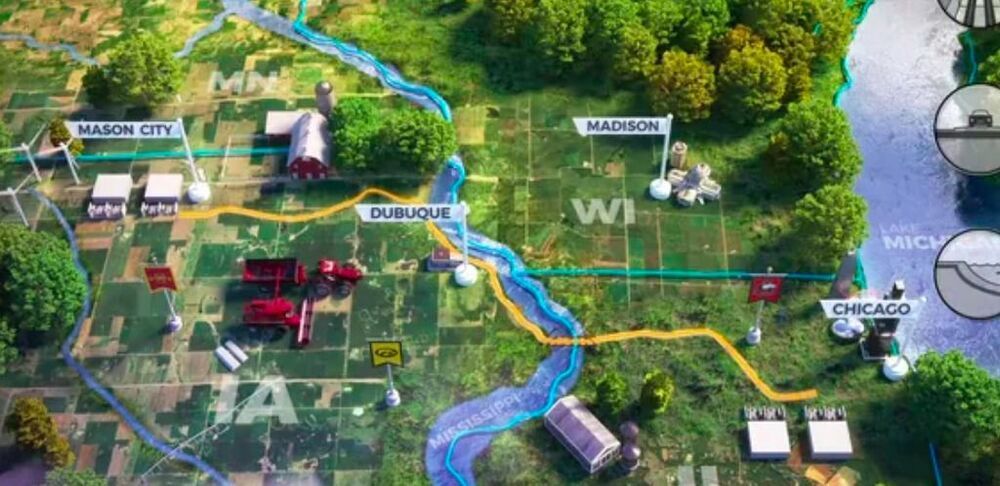 The US power grid needs all of support it can get. Sad that some would stand in the way of progress.
---
There is no love lost between the notorious Koch brothers and the nation's railroad industry, and the relationship is about to get a lot unlovelier. A massive new, first-of-its-kind renewable energy transmission line is taking shape in the Midwest, which will cut into the Koch family's fossil energy business. It has a good chance of succeeding where others have stalled, because it will bury the cables under existing rights-of-way using railroad rights-of-way and avoid stirring up the kind of opposition faced by conventional above-ground lines.
The Koch brothers and their family-owned company, Koch Industries, have earned a reputation for attempting to throttle the nation's renewable energy sector. That makes sense, considering that the diversified, multinational firm owns thousands of miles of oil, gas, and chemical pipelines criss-crossing the US (and sometimes breaking down) in addition to other major operations that depend on rail and highway infrastructure.
Koch Industries owns fleets of rail cars, but one thing it doesn't have is its own railroad right-of-way. That's a bit ironic, considering that railroads provided the initial kickstart for the family business back in the 1920s, but that is where trouble has been brewing today.