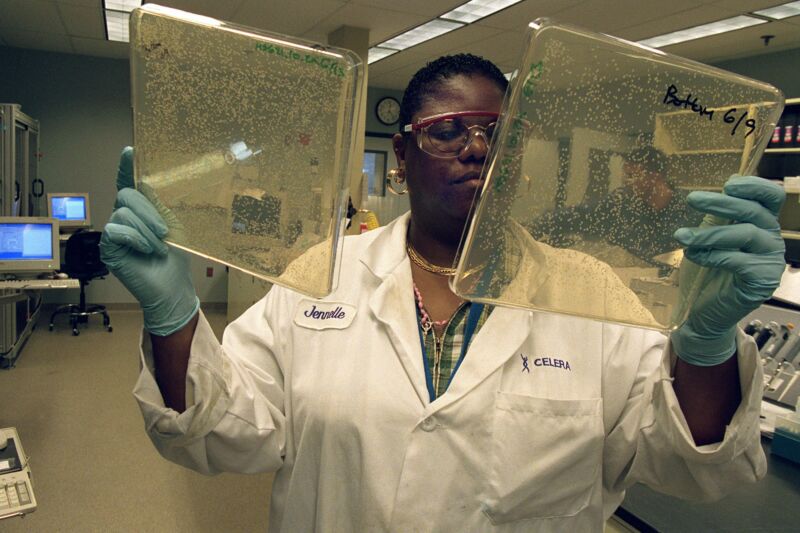 Many of the fundamental features of life don't necessarily have to be the way they are. Chance plays a major role in evolution, and there are always alternate paths that were never explored, simply because whatever evolved previously happened to be good enough. One instance of this idea is the genetic code, which converts the information carried by our DNA into the specific sequence of amino acids that form proteins. There are scores of potential amino acids, many of which can form spontaneously, but most life uses a genetic code that relies on just 20 of them.
Over the past couple of decades, scientists have shown that it doesn't have to be that way. If you supply bacteria with the right enzyme and an alternative amino acid, they can use it. But bacteria won't use the enzyme and amino acid very efficiently, as all the existing genetic code slots are already in use.
In a new work, researchers have managed to edit bacteria's genetic code to free up a few new slots. They then filled those slots with unnatural amino acids, allowing the bacteria to produce proteins that would never be found in nature. One side effect of the reprogramming? No viruses could replicate in the modified bacteria.