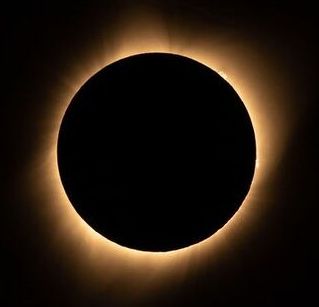 The Moon will get between us and the Sun next week, creating a fiery halo.
---
During the annular eclipse, the Sun is at its nearest point to Earth, while the Moon is at its greatest distance away from Earth, so it is not large enough to cover up the entirety of the Sun from our view from Earth.
When is the annular solar eclipse?
The annular solar eclipse will take place on Thursday, June 10, and the exact times are dependent on your location. The eclipse will begin at sunrise for many in North America and last a little less than an hour.