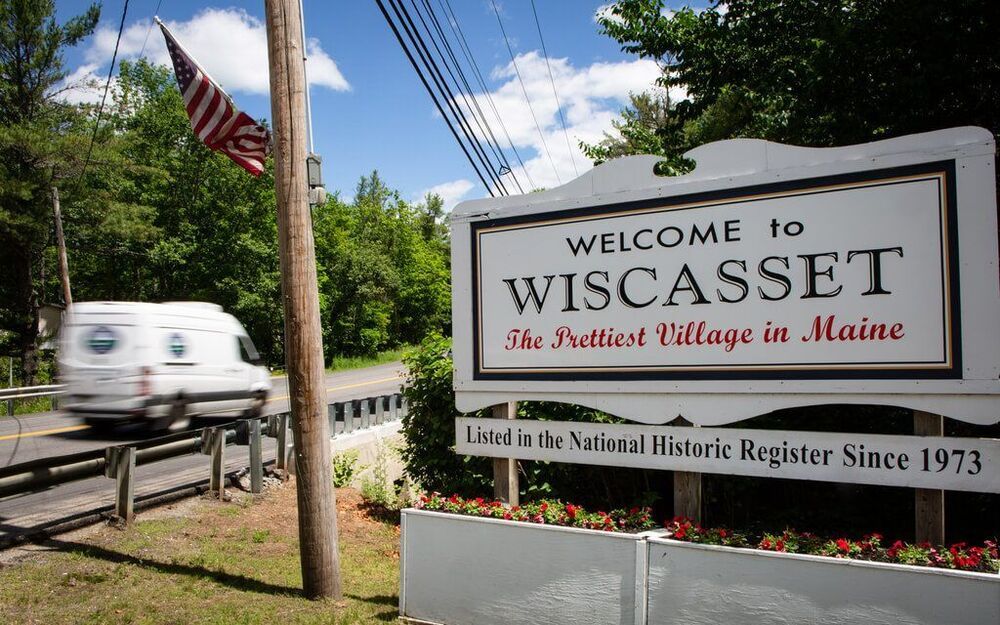 The canisters can't stay on the 11-acre storage site on Bailey Peninsula in Wiscasset forever. And the specter of climate change and ocean level rise adds urgency to the hunt for a solution.
---
That's a problem because the waste — 1400 spent nuclear fuel rods housed in 60 cement and steel canisters, plus four canisters of irradiated steel removed from the nuclear reactor when it was taken down — is safe for now, but can't stay in Wiscasset forever.
The situation in Wiscasset underscores a thorny issue facing more than 100 communities across the U.S.: close to a hundred thousand tons of nuclear waste that has no place to go.
Securing these remnants of nuclear energy generation is an ongoing task that requires armed guards around the clock and costs Maine Yankee's owners some $10 million per year, which is being paid for with money from the government.