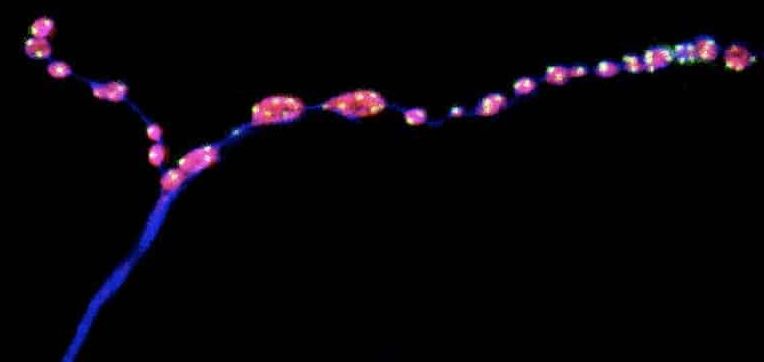 The findings, published in Nature Communications, could have important implications for human health: minis have been found at every type of synapse studied so far, and defects in miniature neurotransmission have been linked to range of neurodevelopmental disorders in children. Figuring out how a reduction in miniature neurotransmission changes the structure of synapses, and how that in turn affects behavior, could help to better understand neurodegenerative disorders and other brain conditions.
---
Summary: Study reveals how miniature release events help to keep neurons intact and preserve motor neuron function in aging insects.
Source: EPFL
Neurons communicate through rapid electrical signals that regulate the release of neurotransmitters, the brain's chemical messengers. Once transmitted across a neuron, electrical signals cause the juncture with another neuron, known as a synapse, to release droplets filled with neurotransmitters that pass the information on to the next neuron. This type of neuron-to-neuron communication is known as evoked neurotransmission.
However, some neurotransmitter-packed droplets are released at the synapse even in the absence of electrical impulses. These miniature release events — or minis — have long been regarded as 'background noise', says Brian McCabe, Director of the Laboratory of Neural Genetics and Disease and a Professor in the EPFL Brain Mind Institute.