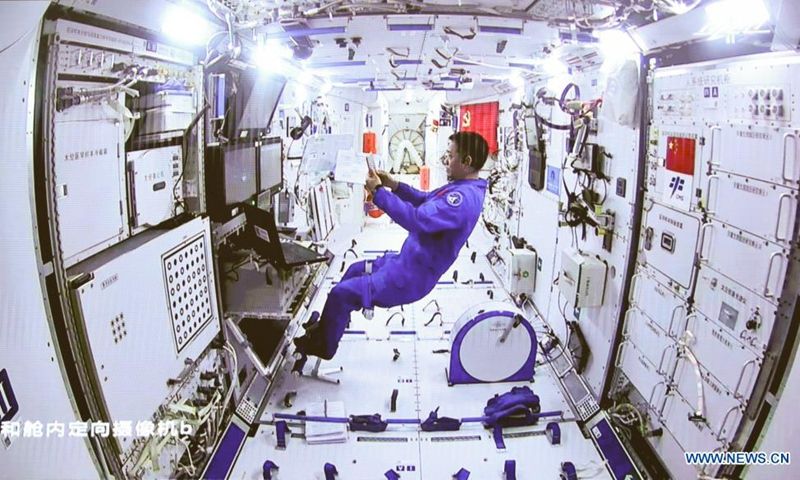 As the Shenzhou-12 crew of three taikonauts has lived for nearly three weeks in China's Tianhe space station core module, the urine treatment system in the module has recycled 66 liters of urine and treated it into distilled water to support the crew, the Global Times learned from the system designers on Tuesday.
This urine treatment system — a sub-system of the life support system — was devised by Chinese scientists with the 206 Research Institute of the Second Academy of the China Aerospace Science and Industry Corp (CASIC). The developers told the Global Times that this is the nation's first engineering application of the system, and its good performance shows how China's space station construction work has advanced.
All indicators of the distilled water have reached the standards for usage, and the mission planners have unanimously recognized this outstanding performance, the institute said in a statement it sent to the Global Times.