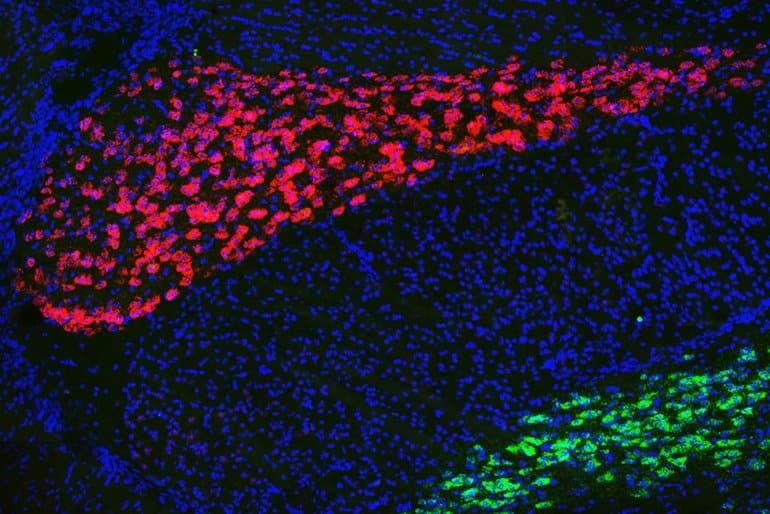 The researchers also showed that they could restore normal cognitive function in mice with these genetic mutations by artificially turning down hyperactivity in neurons of the AD thalamus. The approach they used, chemogenetics, is not yet approved for use in humans. However, it may be possible to target this circuit in other ways, the researchers say.
---
Summary: Certain genes that are mutated or missing in those with schizophrenia and autism cause similar dysfunction in neural networks within the thalamus.
Source: MIT
Many neurodevelopmental disorders share similar symptoms, such as learning disabilities or attention deficits. A new study from MIT has uncovered a common neural mechanism for a type of cognitive impairment seen in some people with autism and schizophrenia, even though the genetic variations that produce the impairments are different for each condition.
In a study of mice, the researchers found that certain genes that are mutated or missing in some people with those disorders cause similar dysfunctions in a neural circuit in the thalamus. If scientists could develop drugs that target this circuit, they could be used to treat people who have different disorders with common behavioral symptoms, the researchers say.