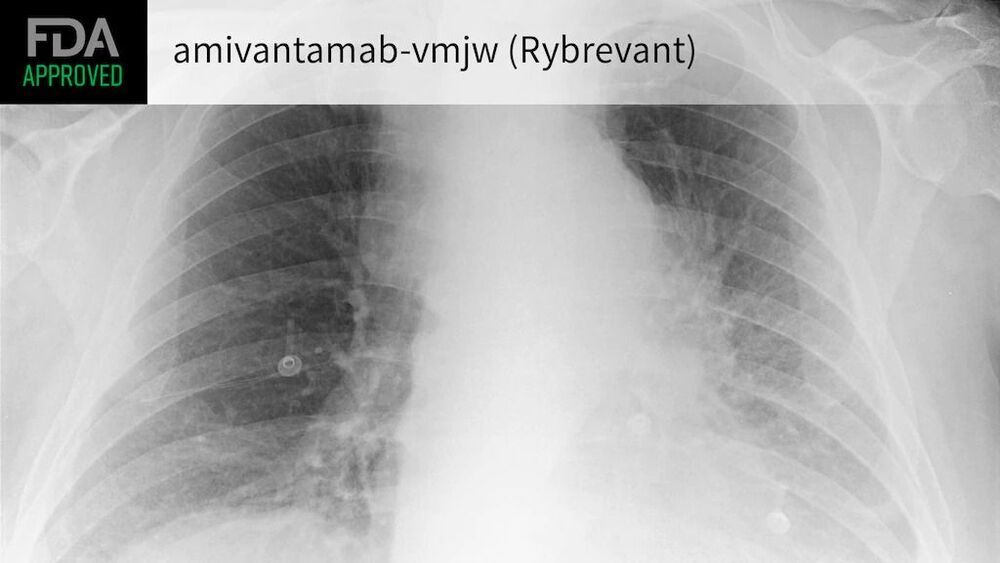 The overall response rate in the trial population was 40% (95% CI 29%-51%). Median duration of response was 11.1 months (95% CI 6.9-not evaluable), with nearly two-thirds of patients having a duration of response of at least 6 months.
---
The FDA approved amivantamab-vmjw (Rybrevant) on Friday as the first treatment for patients with non-small cell lung cancer (NSCLC) harboring EGFR exon 20 insertion mutations.
Amivantamab is a bispecific antibody that targets EGFR and mesenchymal-epithelial transition factor pathways. EGFR exon 20 insertion mutations occur in approximately 2% to 3% of NSCLC patients, and are associated with rapid cell growth.
"Advances in precision oncology continue to facilitate drug development, allowing diseases like lung cancer to be subset into biomarker-defined populations appropriate for targeted therapies," said Julia Beaver, MD, chief of medical oncology in the FDA's Oncology Center of Excellence, in a statement. "With today's approval, for the first time, patients with non-small cell lung cancer with EGFR exon 20 insertion mutations will have a targeted treatment option."