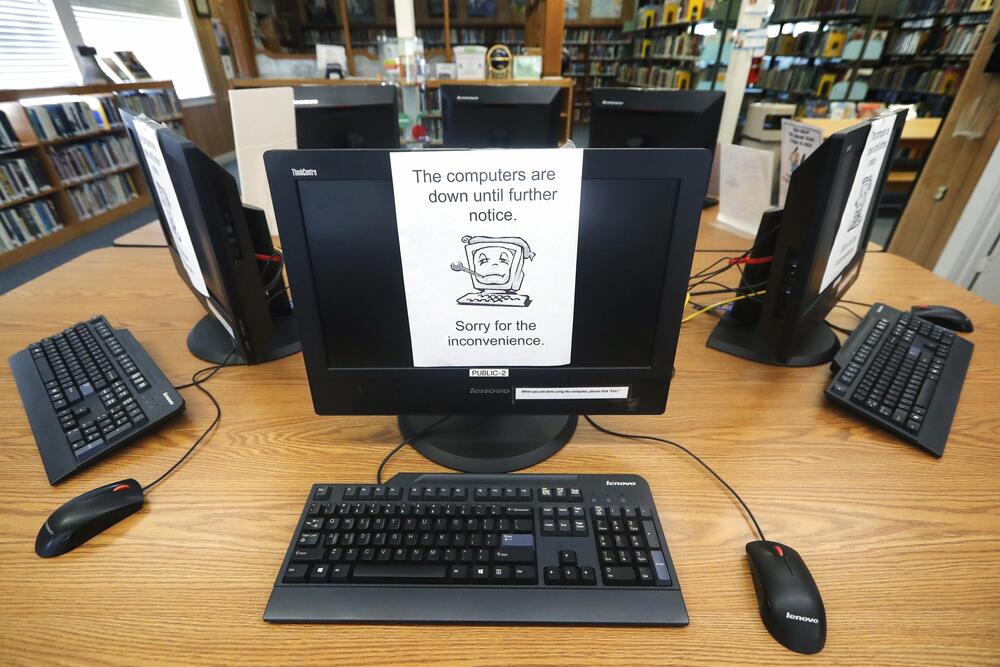 DALLAS (AP) — It was the start of a steamy Friday two Augusts ago when Jason Whisler settled in for a working breakfast at the Coffee Ranch restaurant in the Texas Panhandle city of Borger. The most pressing agenda item for city officials that morning: planning for a country music concert and anniversary event.
Then Whisler's phone rang. Borger's computer system had been hacked.
Workers were frozen out of files. Printers spewed out demands for money. Over the next several days, residents couldn't pay water bills, the government couldn't process payroll, police officers couldn't retrieve certain records. Across Texas, similar scenes played out in nearly two dozen communities hit by a cyberattack officials ultimately tied to a Russia-based criminal syndicate.