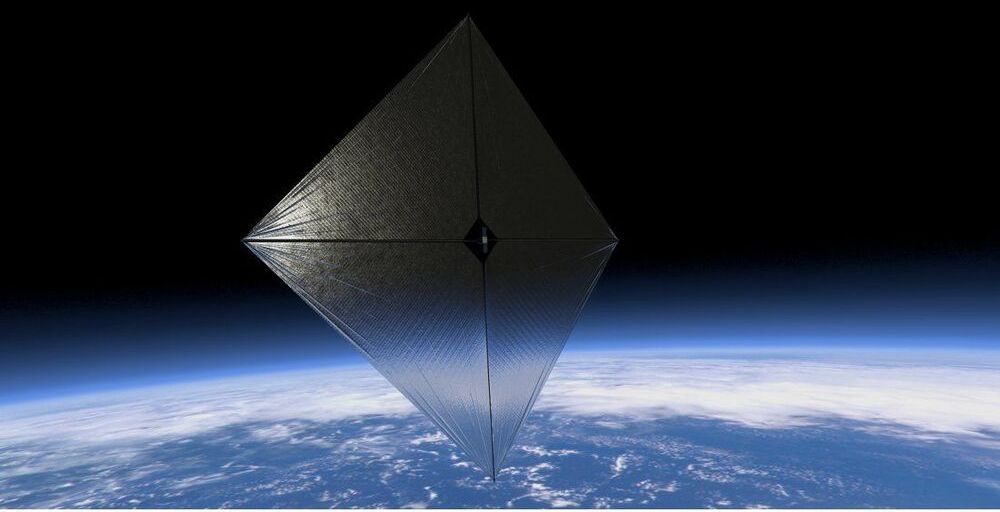 Space exploration is driven by technology – sometimes literally in the case of propulsion technologies. Solar sails are one of those propulsion technologies that has been getting a lot of attention lately. They have some obvious advantages, such as not requiring fuel, and their ability to last almost indefinitely. But they have some disadvantages too, not the least of which is how difficult they are to deploy in space. Now, a team from NASA's Langley Research Center has developed a novel time of composite boom that they believe can help solve that weakness of solar sails, and they have a technology demonstration mission coming up next year to prove it.
The mission, known as the "Advanced Composite Solar Sail System" (ACS3) mission is designed around a 12U CubeSat, which measures in at a tiny 23cm x 23 cm x 34 cm (9 in x 9 in x 13 in). The solar sail it hopes to deploy will come in at almost 200 square meters (527 sq ft), and both it and its composite booms will fit inside the CubeSat enclosure, which is not much larger than a toaster oven.
The booms themselves are made out of a novel composite that is 75% lighter than previous deployable booms, while also suffering from only 1% of the thermal distortion that previous metallic booms were subjected to. They also conveniently roll into a 18 cm diameter spool that can be easily stored and easily deployed once the CubeSat is in space.