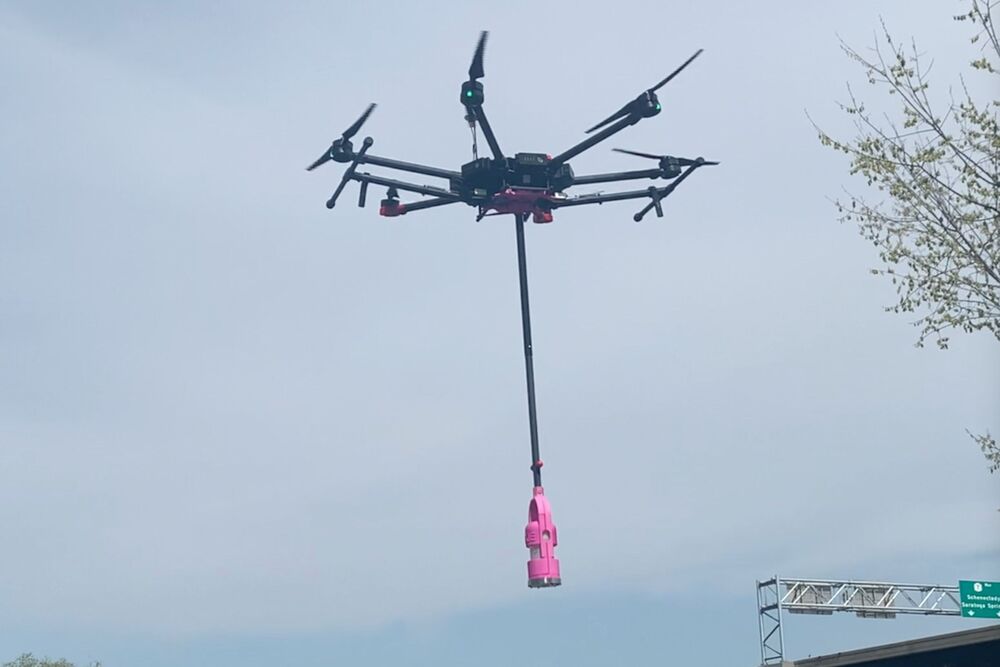 Municipalities regularly have to check for pollution in local waterways, often utilizing crews of workers in boats. The new Nixie system is intended to make things much quicker, simpler and ultimately cheaper, using a water-sampling drone instead.
Developed by New York-based startup Reign Maker, the hardware end of the setup consists of the pole-like Nixie Base sampling device, that has a docking mechanism at the top and a 500-ml (16.9-oz) water collection bottle in a lockable holder at the bottom. It's designed to work with a client-supplied and-operated DJI Matrice 600 or Matrice 300 RTK multicopter drone – for an extra fee, Reign Maker will provide a pilot and drone.
In either scenario, the drone's operator begins by hovering the copter over another shore-based worker, who attaches the Base to the undercarriage of the unmodified aircraft. Attaching it involves simply pulling down on a lever at the bottom of the Base to open its docking mechanism, making sure that the mechanism is properly engaged with the drone, then releasing the lever to close and secure it.