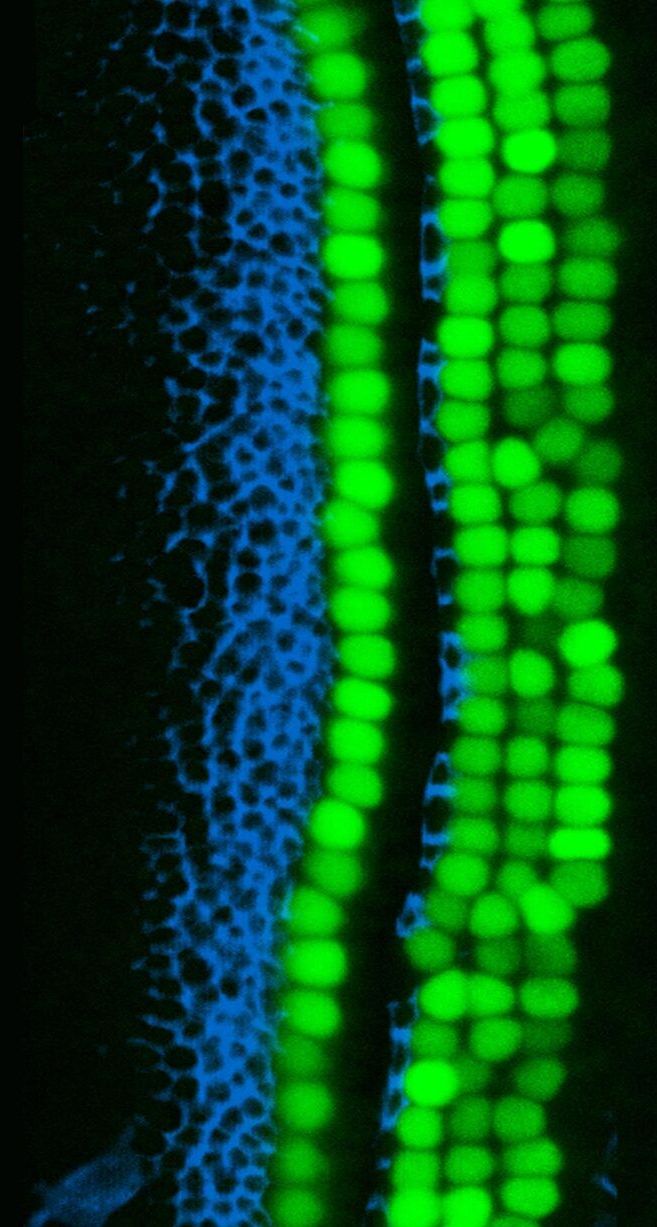 "Our study raises the possibility of using therapeutic drugs, gene editing, or other strategies to make epigenetic modifications that tap into the latent regenerative capacity of inner ear cells as a way to restore hearing," said Segil. "Similar epigenetic modifications may also prove useful in other non-regenerating tissues, such as the retina, kidney, lung, and heart."
---
Scientists from the USC Stem Cell laboratory of Neil Segil have identified a natural barrier to the regeneration of the inner ear's sensory cells, which are lost in hearing and balance disorders. Overcoming this barrier may be a first step in returning inner ear cells to a newborn-like state that's primed for regeneration, as described in a new study published in Developmental Cell.
"Permanent hearing loss affects more than 60 percent of the population that reaches retirement age," said Segil, who is a Professor in the Department of Stem Cell Biology and Regenerative Medicine, and the USC Tina and Rick Caruso Department of Otolaryngology – Head and Neck Surgery. "Our study suggests new gene engineering approaches that could be used to channel some of the same regenerative capability present in embryonic inner ear cells."
In the inner ear, the hearing organ, which is the cochlea, contains two major types of sensory cells: "hair cells" that have hair-like cellular projections that receive sound vibrations; and so-called "supporting cells" that play important structural and functional roles.