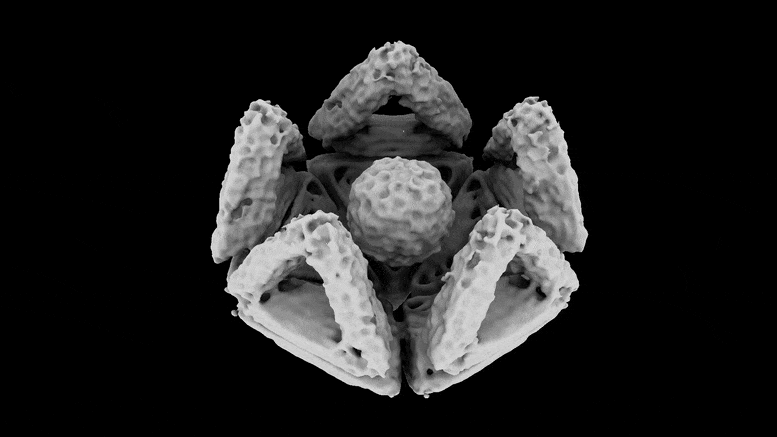 To date, there are no effective antidotes against most virus infections. An interdisciplinary research team at the Technical University of Munich (TUM) has now developed a new approach: they engulf and neutralize viruses with nano-capsules tailored from genetic material using the DNA origami method. The strategy has already been tested against hepatitis and adeno-associated viruses in cell cultures. It may also prove successful against coronaviruses.
There are antibiotics against dangerous bacteria, but few antidotes to treat acute viral infections. Some infections can be prevented by vaccination but developing new vaccines is a long and laborious process.
Now an interdisciplinary research team from the Technical University of Munich, the Helmholtz Zentrum München, and the Brandeis University (USA) is proposing a novel strategy for the treatment of acute viral infections: The team has developed nanostructures made of DNA, the substance that makes up our genetic material, that can trap viruses and render them harmless.