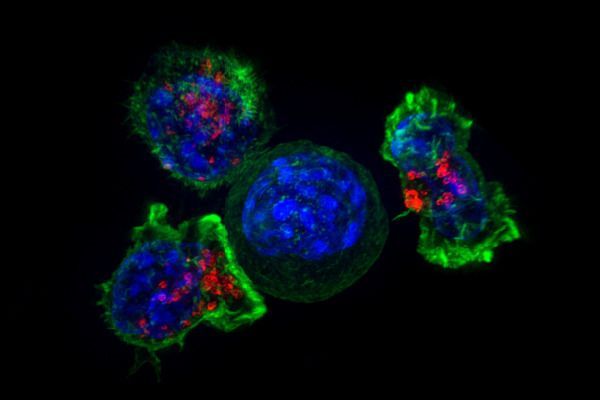 "Our studies in mice revealed how genes co-operate to cause cancer in different organs. We identified main players, the order in which they occur during tumor progression, and the molecular processes how they turn normal cells into threatening cancers. Such processes are potential targets for new treatments".
---
Why do alterations of certain genes cause cancer only in specific organs of the human body? Scientists at the German Cancer Consortium (DKTK), the Technical University of Munich (TUM), and the University Medical Center Göttingen have now demonstrated that cells originating from different organs are differentially susceptible to activating mutations in cancer drivers: The same mutation in precursor cells of the pancreas or the bile duct leads to fundamental different outcomes. The team discovered for the first time that tissue specific genetic interactions are responsible for the differential susceptibility of the biliary and the pancreatic epithelium towards transformation by oncogenes. The new findings could guide more precise therapeutic decision making in the future.
There have been no major improvements in the treatment of pancreatic and biliary tract cancer in the last decades and no effective targeted therapies are available to date. "The situation for patients with pancreatic and extrahepatic bile duct cancer is still very depressing with approximately only 10% of patients surviving five years," says Dieter Saur, DKTK Professor for Translational Cancer Research at TUM's university hospital Klinikum rechts der Isar, DKTK partner site Munich.
DKTK is a consortium centered around the German Cancer Research Center (DKFZ) in Heidelberg, which has long-term collaborative partnerships with specialist oncological centers at universities across Germany.