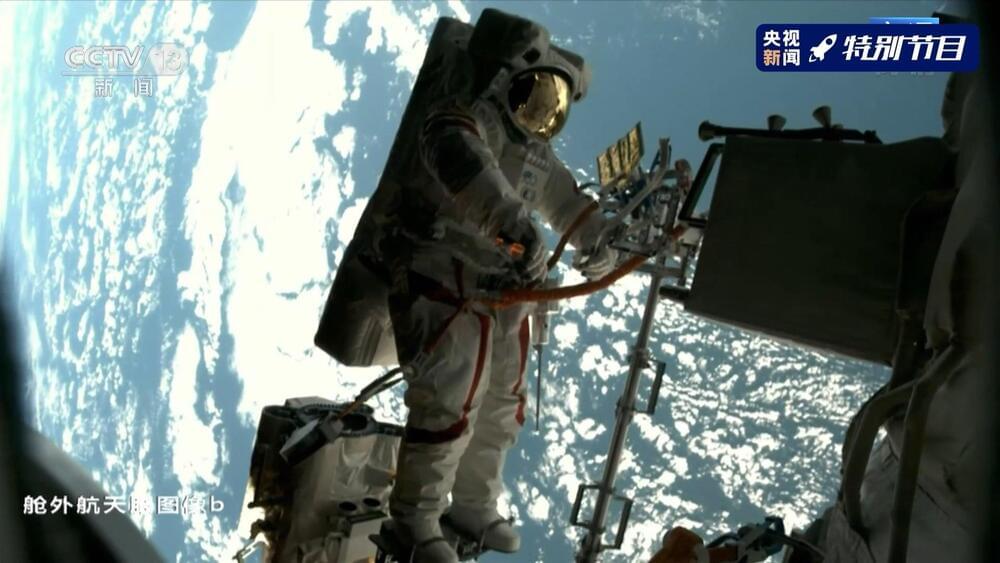 The crew of Shenzhou-12 has conducted the second spacewalk of the mission, and the second spacewalk of the new Chinese Space Station's lifetime. The extravehicular activity (EVA) comes two months into their planned 90-day mission in low Earth orbit.
Mission commander Nie Haisheng and first operator Liu Boming exited the Tianhe core module at 00:38 UTC on Friday, August 20. The goals of the EVA included the installation of a new panoramic camera (known as Panoramic Camera D) as well as a backup thermal control pump. Second operator Tang Hongbo stayed inside the station to support the two spacewalkers, similar to how crew onboard the International Space Station support American and Russian spacewalks.
Haisheng and Boming exited the depressurized docking node of the Tianhe module, which is being used as an EVA airlock until the Wentian lab module, equipped with its own airlock for crewmembers, arrives in the spring of 2022. Panoramic Camera D was successfully installed, and the station was prepared for future EVAs and module installations. To that end, the taikonauts finished installing additional foot restraints onto the station as well as a work platform on the station's robotic arm.