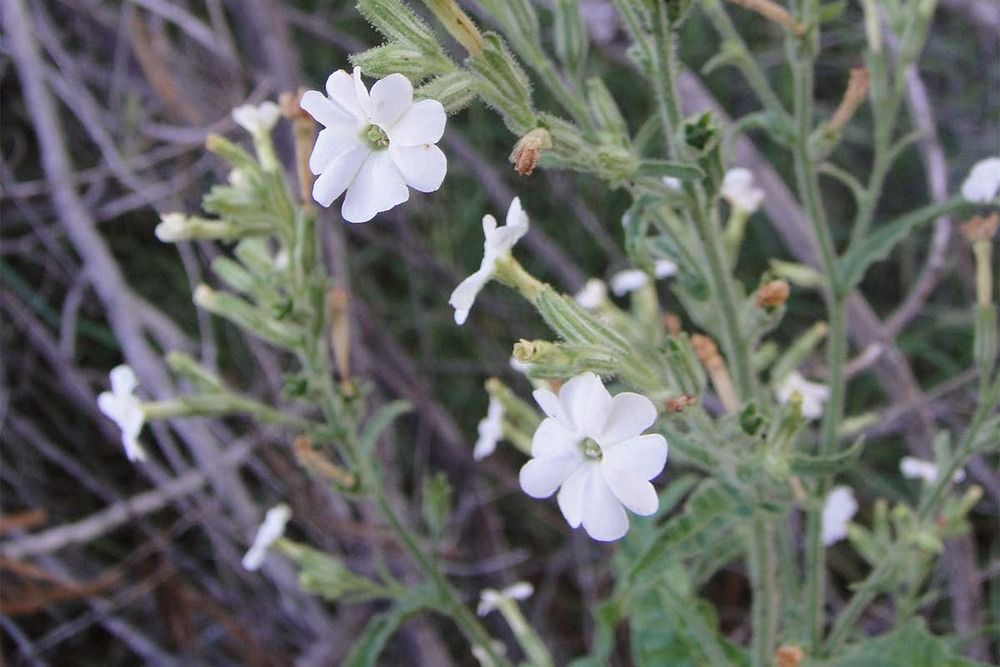 A newly described species of wild tobacco that scientists found growing next to a highway truck stop in Western Australia is covered in sticky glands that trap and kill small insects, including gnats, aphids and flies.
While a range of carnivorous plants are known across the plant kingdom, this is the first wild tobacco plant discovered to kill insects. Dubbed Nicotiana insecticida, it was uncovered by a project looking for tobacco plants across Australia.
The team, which included Mark Chase of London's Royal Botanic Gardens, Kew, collected seeds from the insecticidal plant at a truck stop on the Northwest Coastal Highway, and then cultivated them at Kew, where the plants went on to develop the same sticky glandular hairs and to kill insects inside the greenhouses.