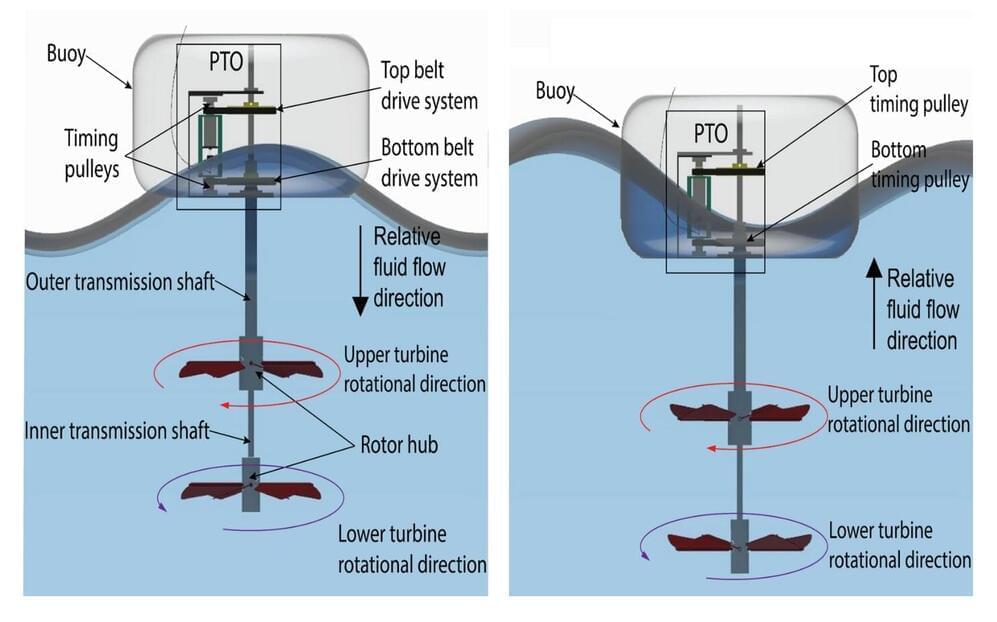 Researchers have developed prototype technology that can double the power harvested from ocean waves, in an advance that could finally make wave energy a viable renewable alternative.
The untapped potential of ocean wave energy is vast—it has been estimated that the power of coastal waves around the world each year is equivalent to annual global electricity production.
But the challenges of developing technologies that can efficiently extract that natural power and withstand the harsh ocean environment have kept wave energy stuck at experimental stage.