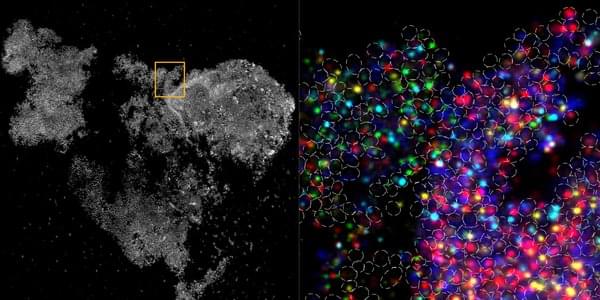 What do you do at different times in the day? What do you eat? How do you interact with your neighbors? These are some of the questions that biologists would love to ask communities of microbes, from those that live in extreme environments deep in the ocean to those that cause chronic infections in humans. Now, a new technique developed at Caltech can answer these questions by surveying gene expression across a population of millions of bacterial cells while still preserving the cells' positions relative to one another.
The technique can be used to understand the wide variety of microbial communities on our planet, including the microbes that live within our gut and influence our health as well as those that colonize the roots of plants and contribute to soil health, to name a few.
The technique was developed at Caltech by Daniel Dar, a former postdoctoral scholar in the laboratory of Dianne Newman, Gordon M. Binder/Amgen Professor of Biology and Geobiology and executive officer for biology and biological engineering, and by Dr. Nina Dar, a former senior research technician in the laboratory of Long Cai, professor of biology and biological engineering. Daniel Dar is now an assistant professor at the Weizmann Institute of Science in Israel. A paper describing the research appears on August 12 in the journal Science.