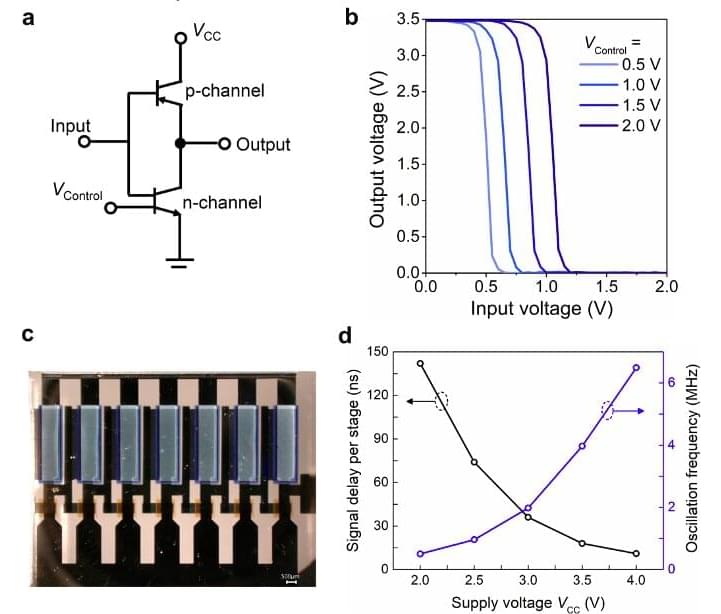 Integrated circuits (ICs) based on organic transistors have many valuable applications, for instance, in the fabrication of paper-like displays or other large-area electronic components. Over the past few decades, electronics engineers worldwide have developed a variety of these transistors.
A promising alternative to these transistors are vertical-channel dual-gate organic thin-film transistors. These transistors have several advantageous properties, such as short channel lengths and tuneable threshold voltages (VTH). Despite these advantages, due to a lack appropriate p-and n-type devices, developing complementary inverter circuits for these transistors has so far proved challenging.
Researchers at Technische Universitat Dresden, Helmholtz-Zentrum Dresden Rossendorf (HZDR) and Northwestern Polytechnical University have recently developed vertical organic permeable dual-base transistors that could be integrated in logic circuits. In a recent paper published in Nature Electronics, they evaluated the potential use of these transistors in complex integrated circuits.