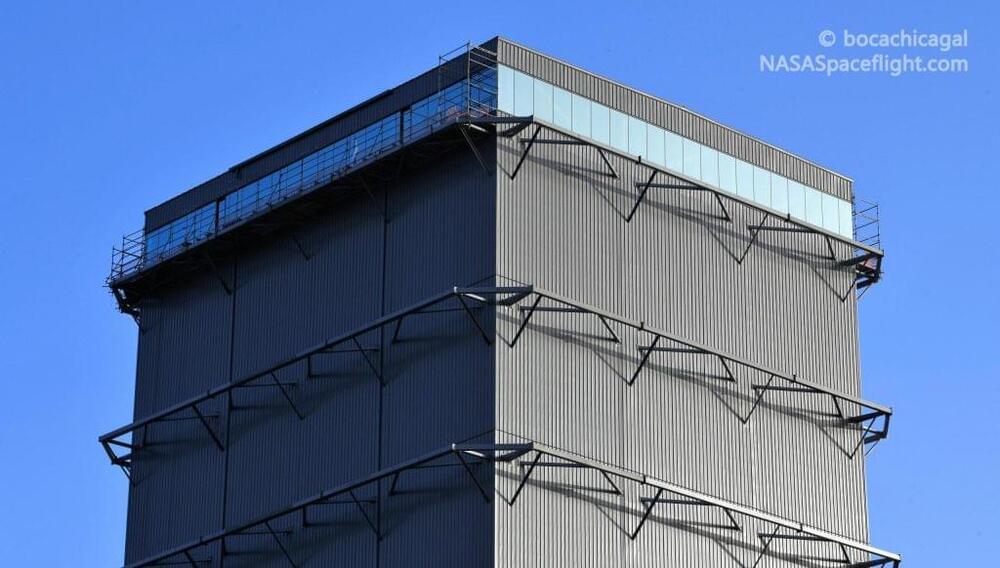 SpaceX appears to have more or less broken ground on a new, even bigger 'high bay' assembly facility at its Boca Chica, Texas Starship factory.
Barely one year ago, SpaceX erected the first prefabricated steel sections of what eventually become its Starship factory 'high bay' – a spartan 81m (~265 ft) tall designed at the most basic level to shield final Starship and Super Heavy booster assembly from the elements. Situated near the southernmost tip of Texas and just a few miles west of the Gulf of Mexico, those "elements" can be less than pleasant at SpaceX's primary Starship factory, ranging from sauna-like heat and humidity and mosquitoes the size of quarters to regular downpours, thunderstorms, tropical conditions, and even hurricanes.
While a great deal of work at Starbase is still done out in the open with little more than an umbrella as protection, SpaceX has nevertheless worked to find a middle ground where the most sensitive work (mainly structural welding) can be mostly shielded from wind and rain. First, SpaceX built a (relatively) tiny 'windbreak' too small for much of anything. Two years later, the windbreak is partially used for Starship nose section assembly – when a nose cone is stacked on and welded to a separate stack of four steel rings.