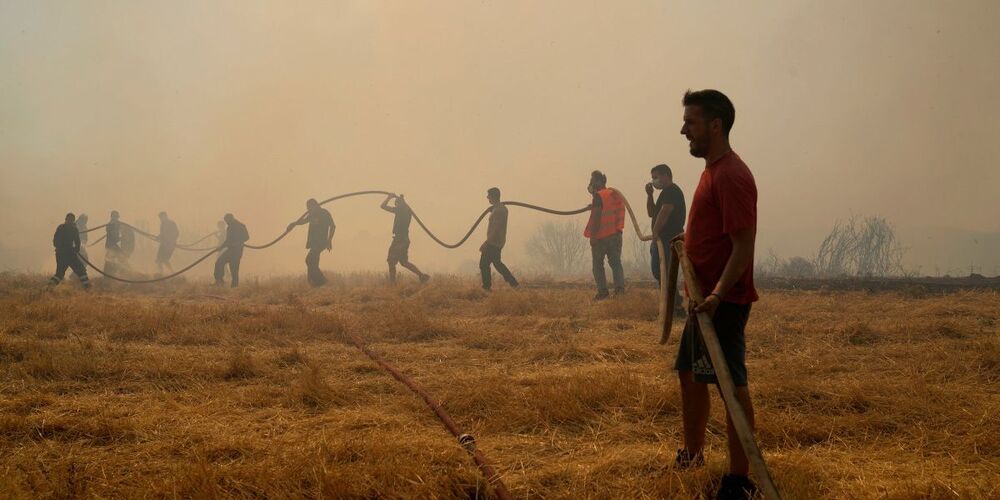 The model used to create the most optimistic scenario in the report, which limits warming to 1.5 ˚C, assumes the world will figure out ways to remove about 5 billion tons of carbon dioxide a year by midcentury and 17 billion by 2100. (The scenario is known as SSP1-1.9, and those figures are based on an analysis of earlier data by Zeke Hausfather, a climate scientist at the Breakthrough Institute and contributing author on the UN assessment.)
---
The UN's long-awaited climate report, released on Monday, offered a stark reminder that removing massive amounts of carbon dioxide from the atmosphere will be essential to prevent the gravest dangers of global warming. But it also underscored that the necessary technologies barely exist—and will be tremendously difficult to deploy.
Global temperatures will continue to rise through midcentury no matter what we do at this point, according to the first installment of the Intergovernmental Panel on Climate Change's sixth assessment report. How much hotter it gets, however, will depend on how rapidly we cut emissions and how quickly we scale up ways of sucking carbon dioxide out of the air.
Climate scientists say we'll need to do carbon removal, in part, to balance out the emissions sources we still don't know how to eliminate or clean up, like flights and fertilizer. The other, more ominous reason is we may well need to pull the planet back after it blows through dangerous temperature thresholds.