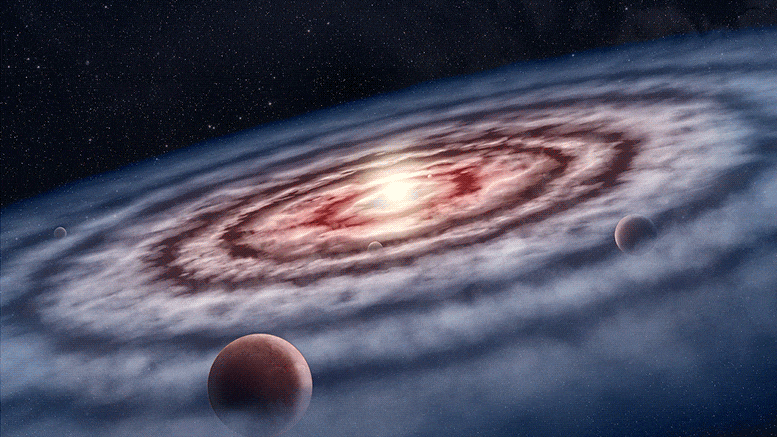 Analysis of unique fingerprints in light emitted from material surrounding young stars has revealed "significant reservoirs" of large organic molecules necessary to form the basis of life, say researchers.
Dr. John Ilee, Research Fellow at the University of Leeds who led the study, says the findings suggest that the basic chemical conditions that resulted in life on Earth could exist more widely across the Galaxy.
The large organic molecules were identified in protoplanetary disks circling newly formed stars. A similar disk would have once surrounded the young Sun, forming the planets that now make up our Solar System. The presence of the molecules is significant because they are "stepping-stones" between simpler carbon-based molecules such as carbon monoxide, found in abundance in space, and more complex molecules that are required to create and sustain life.