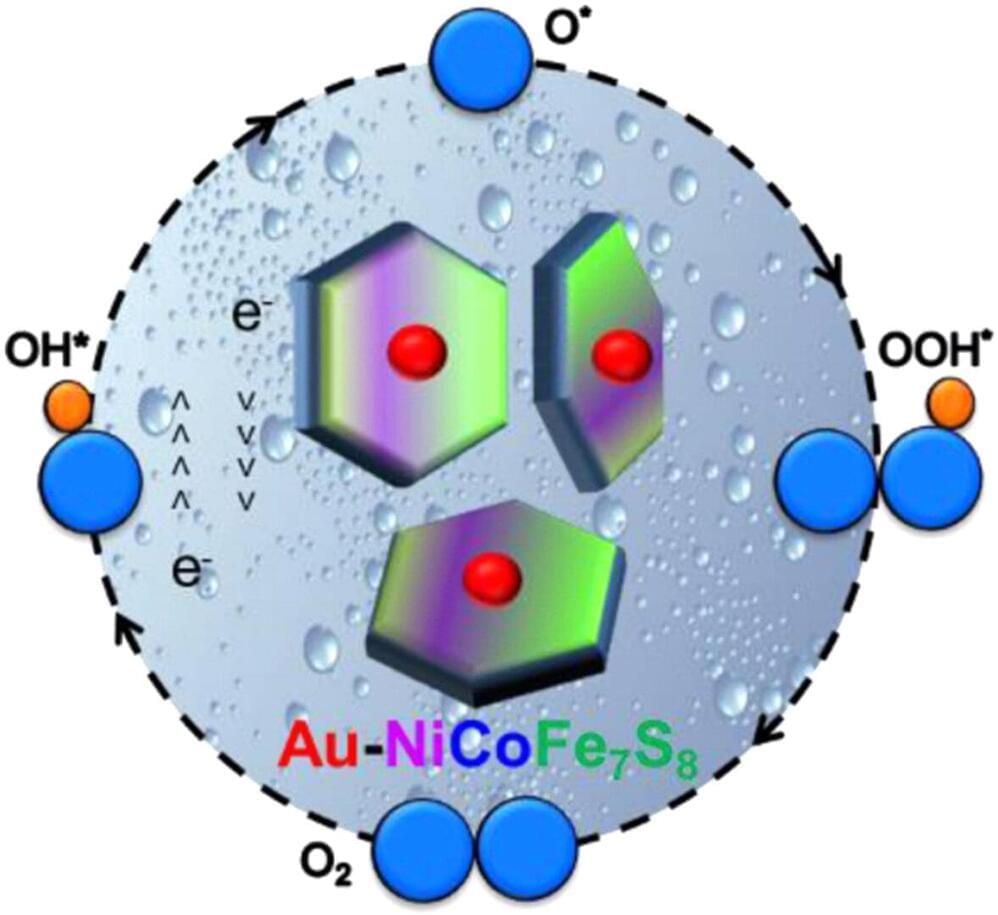 Curtin University research has identified a new, cheaper and more efficient electrocatalyst to make green hydrogen from water that could one day open new avenues for large-scale clean energy production.
Typically, scientists have been using precious metal catalysts, such as platinum, to accelerate the reaction to break water into hydrogen and oxygen. Now Curtin research has found that adding nickel and cobalt to cheaper, previously ineffective catalysts enhances their performance, which lowers the energy required to split the water and increases the yield of hydrogen.
Lead researcher Dr. Guohua Jia, from Curtin's School of Molecular and Life Sciences, said this discovery could have far-reaching implications for sustainable green fuel generation in the future.