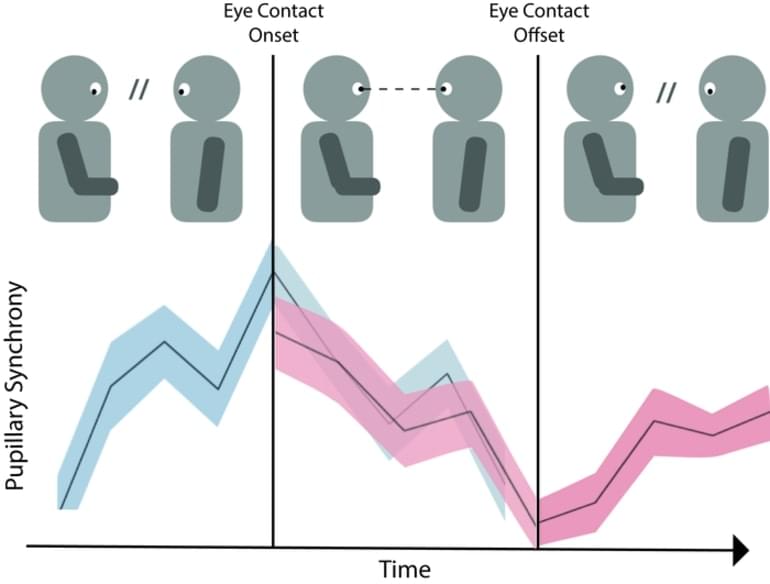 Also, consider that some people with medical conditions may not be comfortable making eye contact.
"In the past, it has been assumed that eye contact creates synchrony, but our findings suggest that it's not that simple," says senior author Thalia Wheatley, a professor of psychological and brain sciences at Dartmouth, and principal investigator of the Dartmouth Social Systems Laboratory.
---
Summary: Study reveals a correlation between instances of eye contact and higher levels of engagement during conversations.
Source: Dartmouth College
Making eye contact repeatedly when you're talking to someone is common, but why do we do it? When two people are having a conversation, eye contact occurs during moments of "shared attention" when both people are engaged, with their pupils dilating in synchrony as a result, according to a Dartmouth study published in the Proceedings of the National Academy of Sciences.
"Eye contact is really immersive and powerful," says lead author Sophie Wohltjen, a graduate student in psychological and brain sciences at Dartmouth.