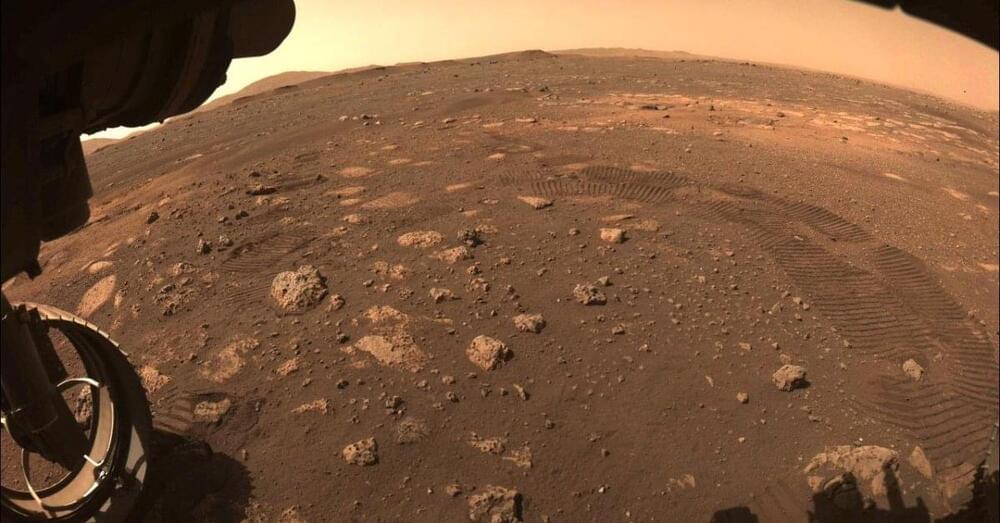 Mars is the solar system's near-miss world. Earth may have gotten everything right when it came to sustaining life—atmosphere, water, proximity to the sun. Mercury, Venus and the outer planets, with their extreme temperatures and inhospitable chemistry, may have gotten everything wrong. Mars, on the other hand, came so close, yet fell short.
Thanks to data from rovers and other spacecraft, we know that the Red Planet once fairly sloshed with water—with dry deltas, riverbeds, and sea basins stamped into its surface. But 4 billion years ago, the Martian core cooled, shutting down the dynamo that sustained its magnetic field. That left the planet vulnerable to the solar wind, which clawed away the atmosphere, and allowed the Martian water to sputter into space. Before long—in geological terms—the planet was a desert.
At least that's long been the thinking. But a new paper published Sept. 20 in the Proceedings of the National Academy of Sciences suggests otherwise. According to the new research, Mars was doomed from the start. Its small size—about half the diameter of Earth and less than one-ninth the mass—simply never produced the gravitational muscle to allow the planet to hold onto either its air or its water. With or without a magnetic field, Mars was destined to die.