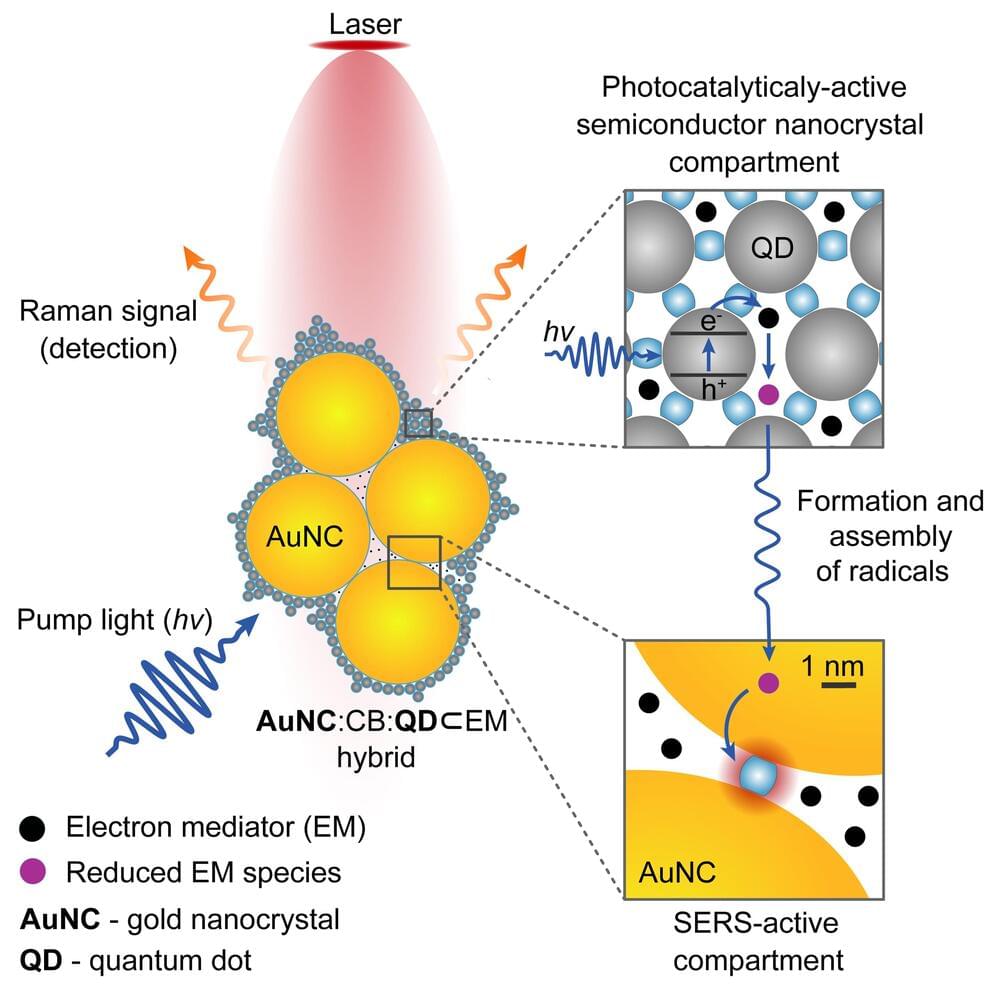 Researchers have made a tiny camera, held together with 'molecular glue' that allows them to observe chemical reactions in real time.
The device, made by a team from the University of Cambridge, combines tiny semiconductor nanocrystals called quantum dots and gold nanoparticles using molecular glue called cucurbituril (CB). When added to water with the molecule to be studied, the components self-assemble in seconds into a stable, powerful tool that allows the real-time monitoring of chemical reactions.
The camera harvests light within the semiconductors, inducing electron transfer processes like those that occur in photosynthesis, which can be monitored using incorporated gold nanoparticle sensors and spectroscopic techniques. They were able to use the camera to observe chemical species which had been previously theorized but not directly observed.