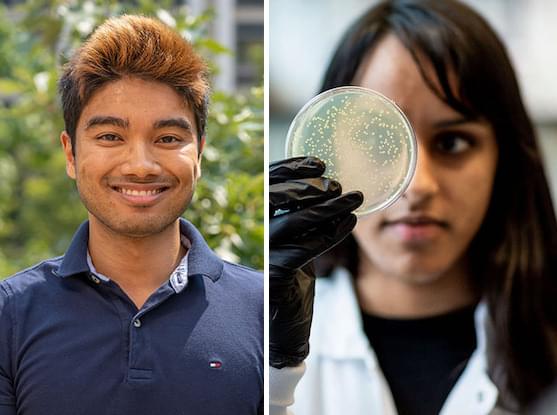 Within the last decade, scientists have adapted CRISPR systems from microbes into gene editing technology, a precise and programmable system for modifying DNA. Now, scientists at MIT's McGovern Institute and the Broad Institute of MIT and Harvard have discovered a new class of programmable DNA modifying systems called OMEGAs (Obligate Mobile Element Guided Activity), which may naturally be involved in shuffling small bits of DNA throughout bacterial genomes.
These ancient DNA-cutting enzymes are guided to their targets by small pieces of RNA. While they originated in bacteria, they have now been engineered to work in human cells, suggesting they could be useful in the development of gene editing therapies, particularly as they are small (~30% the size of Cas9), making them easier to deliver to cells than bulkier enzymes. The discovery, reported in the journal Science, provides evidence that natural RNA-guided enzymes are among the most abundant proteins on earth, pointing toward a vast new area of biology that is poised to drive the next revolution in genome editing technology.
The research was led by McGovern investigator Feng Zhang, who is James and Patricia Poitras Professor of Neuroscience at MIT, a Howard Hughes Medical Institute investigator, and a core institute member of the Broad Institute. Zhang's team has been exploring natural diversity in search of new molecular systems that can be rationally programmed.