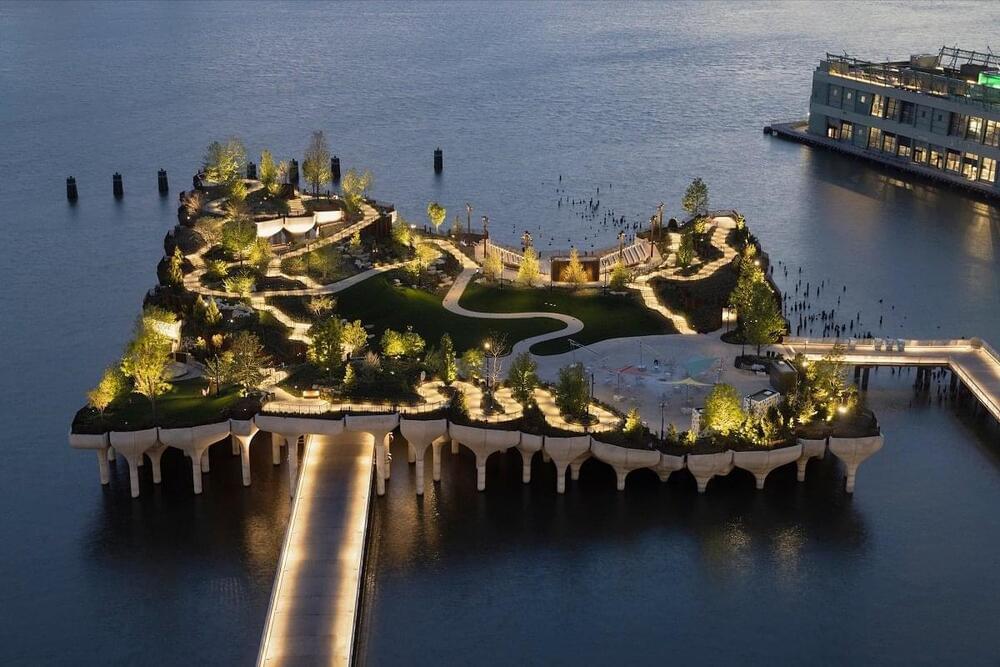 The long-awaited $355 million development of Little Island New York has finally been made reality, offering the Big Apple a unique new space.
---
Although it's unlikely travel to the US will be on the cards for Aussies anytime soon, it's good to keep track of the developments that await us when we eventually graduate from tiny travel bubbles to full-scale international adventure once again. The latest development: the ambitious new US$260 million (AU$335 million) Little Island New York, an offshore public park in the Hudson River that has been one of the city's most anticipated openings for a couple of years now.
Located at Pier 55 the fascinating public park has been designed to resemble a supersized leaf drifting on the Hudson, buoyed by a base of 280 concrete piles and precast columns driven down as far as 60 metres below water, as well as 132 tulip-shaped concrete pots positioned at various elevations from 4 metres to 18 metres above water, designed specifically by Heatherwick Studio, and developed by engineering firm Arup, to hold the soil, overlooks, and trees. This support base allows for the two-acre park to stay securely afloat so its 687-seat amphitheatre, smaller stage, and plaza don't suddenly drop to the depths of the Hudson.
The waterborne engineering is almost as fascinating as the park itself, but it's what's on top this mini-island that represents what many reports are (hopefully not naively) likening to a bridge between New York City's pre-and post-COVID era.