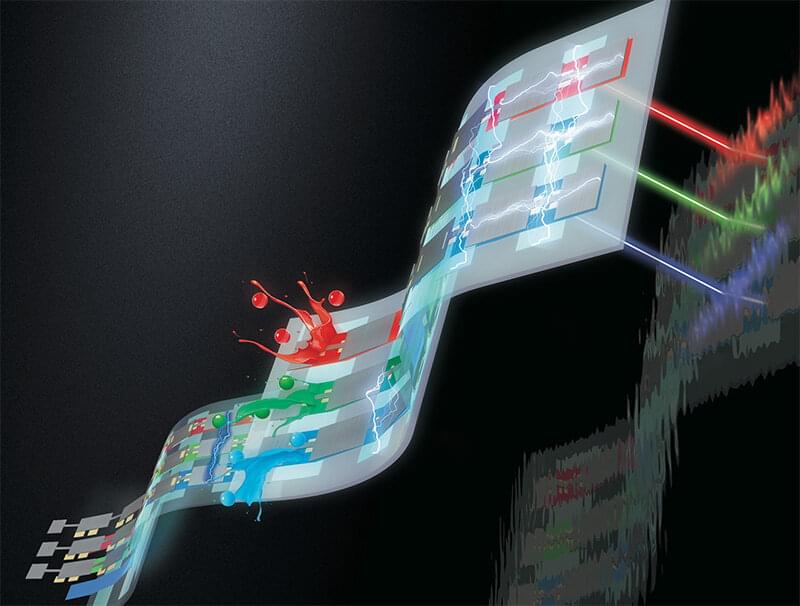 In a new review article in Nature Photonics, scientists from Los Alamos National Laboratory assess the status of research into colloidal quantum dot lasers with a focus on prospective electrically pumped devices, or laser diodes. The review analyzes the challenges for realizing lasing with electrical excitation, discusses approaches to overcome them, and surveys recent advances toward this objective.
"Colloidal quantum dot lasers have tremendous potential in a range of applications, including integrated optical circuits, wearable technologies, lab-on-a-chip devices, and advanced medical imaging and diagnostics," said Victor Klimov, a senior researcher in the Chemistry division at Los Alamos and lead author of the cover article in Nature Photonics. "These solution-processed quantum dot laser diodes present unique challenges, which we're making good progress in overcoming."
Heeyoung Jung and Namyoung Ahn, also of Los Alamos' Chemistry division, are coauthors.