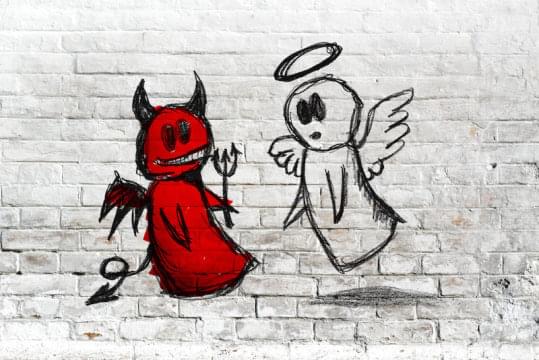 What transpires in comedies and cartoons when a character has a devil on one shoulder and an angel on the other is not far off from people's perceptions of the real world, finds a new study from the University of Waterloo.
Intended to illustrate the characters' decision-making dilemma with comedic results, the moral character and motives of the supernatural beings are obvious. And people have similar expectations when it comes to individuals they see as good or bad.
The researchers explored expectations about how good and evil individuals respond to requests. The researchers were interested in understanding why movies and folktales often depict the devil and demons as eager to grant accidental requests, whereas angels are not depicted this way.