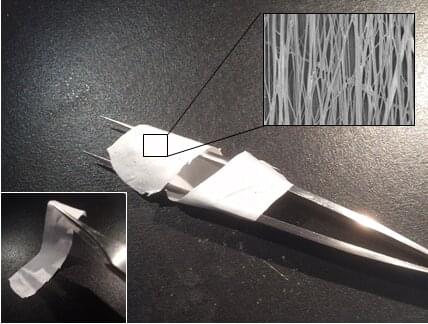 The study investigated whether electrical therapy, coupled with exercise, would show promise in treating tendon disease or ruptures. It showed that tendon cell function and repair can be controlled through electrical stimulation from an implantable device which is powered by body movement.
---
Researchers at CÚRAM, the SFI Research Centre for Medical Devices based at NUI Galway, have shown how the simple act of walking can power an implantable stimulator device to speed up treatment of musculoskeletal diseases.
The results of have been published in the prestigious journal Advanced Materials.
The research establishes the engineering foundations for a new range of stimulator devices that enable control of musculoskeletal tissue regeneration to treat tendon damage and disease and sports injuries, without the use of drugs or external stimulation.