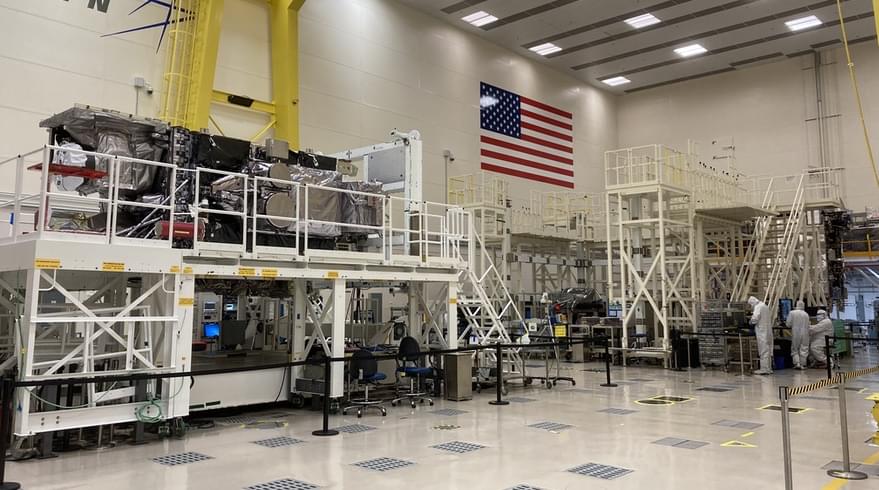 WASHINGTON — NASA has selected SpaceX to launch the last in a series of geostationary weather satellites that had previously been launched by United Launch Alliance.
NASA announced Sept. 10 that it awarded a contract to SpaceX for the Falcon Heavy launch of the Geostationary Operational Environmental Satellite (GOES) U spacecraft. The launch is scheduled for April 2024 from the Kennedy Space Center in Florida. The agency said the contract is valued at $152.5 million.
GOES-U is the fourth and final satellite in the GOES-R series of satellites, which monitor terrestrial and space weather from geostationary orbit. GOES-R launched in November 2016 and was renamed GOES-16, operating from the GOES East slot at 75 degrees west in GEO. GOES-S launched in March 2018 and became GOES-17, operating from the GOES West slot at 137 degrees west. GOES-T is scheduled to launch in January 2022 and will replace GOES-17 because of problems with that satellite's main instrument, the Advanced Baseline Imager.