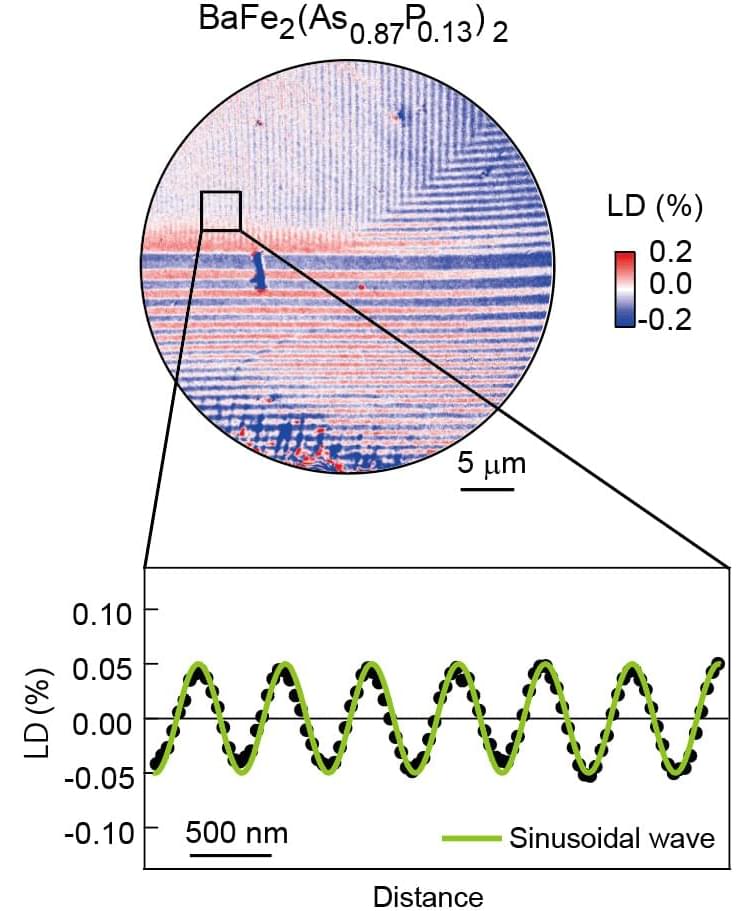 A surprise result for solid state physicists hints at an unusual electron behavior.
While studying the behavior of electrons in iron-based superconducting materials, researchers at the University of Tokyo observed a strange signal relating to the way electrons are arranged. The signal implies a new arrangement of electrons the researchers call a nematicity wave, and they hope to collaborate with theoretical physicists to better understand it. The nematicity wave could help researchers understand the way electrons interact with each other in superconductors.
A long-standing dream of solid state physicists is to fully understand the phenomenon of superconductivity — essentially electronic conduction without the resistance that creates heat and drains power. It would usher in a whole new world of incredibly efficient or powerful devices and is already being used on Japan's experimental magnetic levitation bullet train. But there is much to explore in this complex topic, and it often surprises researchers with unexpected results and observations.