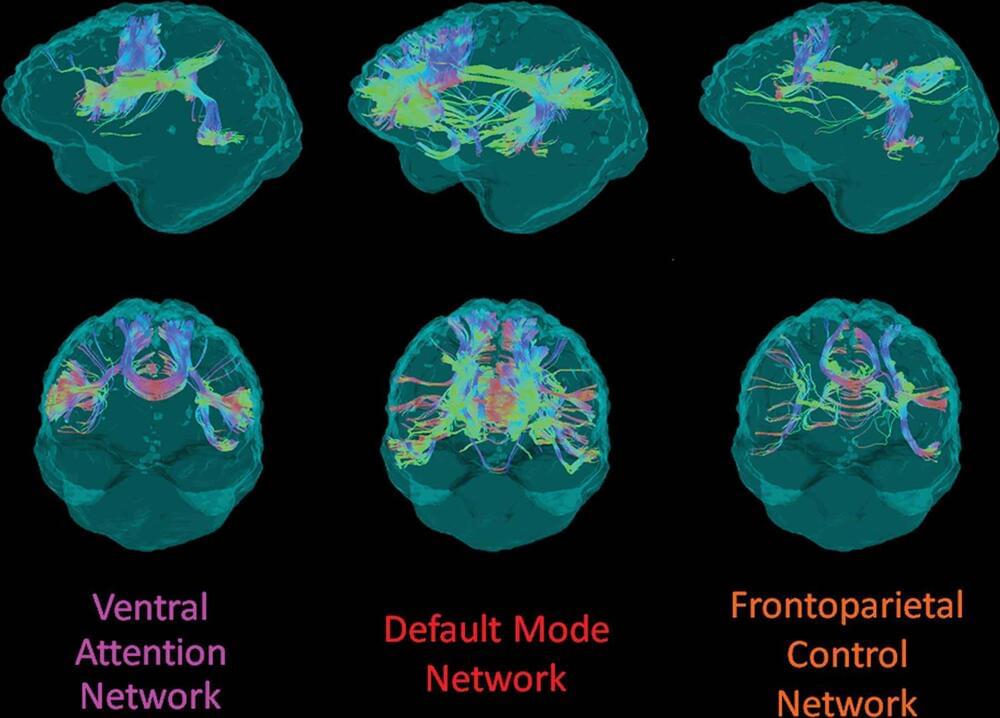 The structural integrity of the brain's white matter as measured with an advanced MRI technique is lower in cognitively normal people who carry a genetic mutation associated with Alzheimer's disease than it is in non-carriers, according to a study in Radiology. Researchers said the findings show the promise of widely available imaging techniques in helping to understand early structural changes in the brain before symptoms of dementia become apparent.
People who carry the autosomal dominant Alzheimer disease (ADAD) mutation have a higher risk of Alzheimer's disease, a type of dementia that affects about one in nine people in the United States. The mutation is linked to a buildup of abnormal protein called amyloid-beta in the brain that affects both the gray matter and the signal-carrying white matter.
"It's thought that the amyloid deposition in the gray matter could disrupt its function, and as a result the white matter won't function correctly or could even atrophy," said study lead author Jeffrey W. Prescott, M.D., Ph.D., neuroradiologist at the MetroHealth Medical Center in Cleveland.